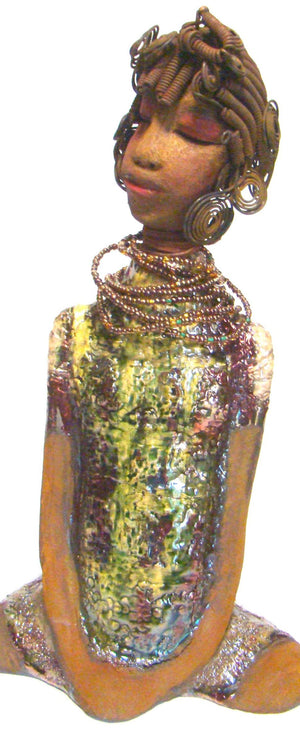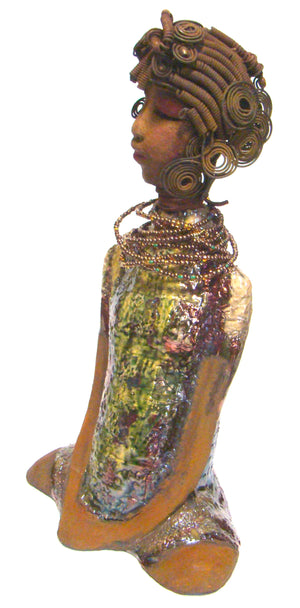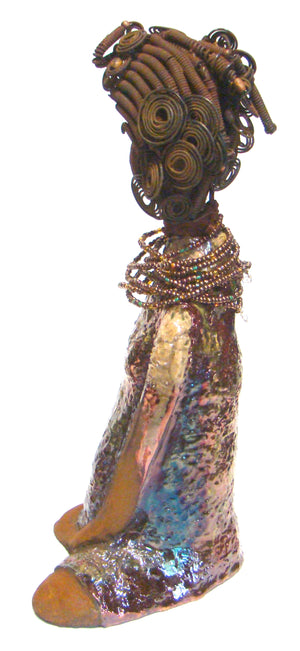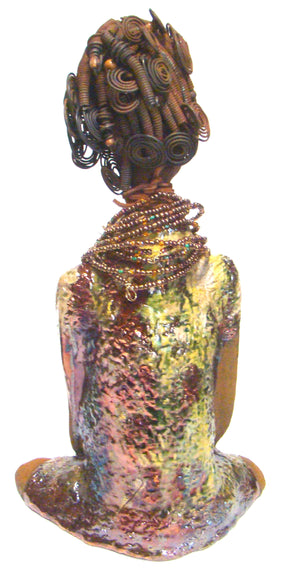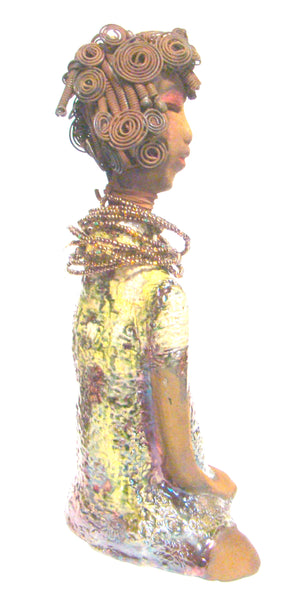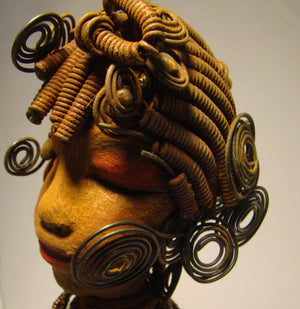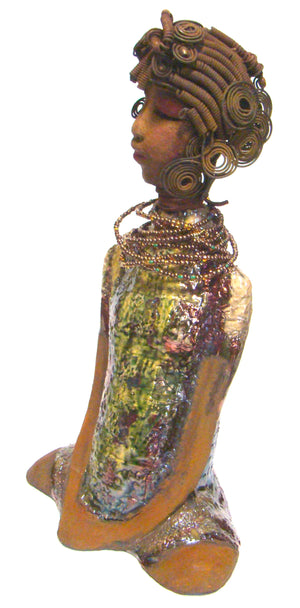 Jade
Meet Jade!
As it turns out Jade is not sassy as many of her companions.  Jade, just like her sister Ansley has as a quiet and peaceful spirit. Jade stands 16" x 9" x 6" and weighs 6lbs. She has a honey brown complexion.Her hair is black and rust brown. It took over 3 hours and 40 feet of coiled and spiral 16 gauge wire to complete.
Jade' coiled bangs slightly covers her lovely rose colored eyes.
She has a multi colored dress with bright copper flashes and a string of iridescent amber colored beads.
Jade wants a special place in your home.
Free Shipping!