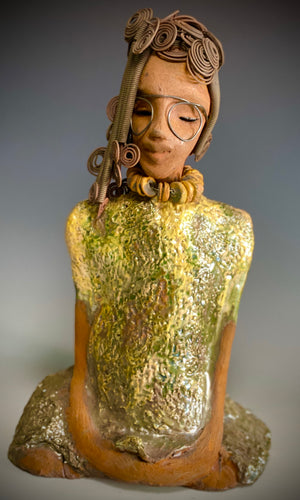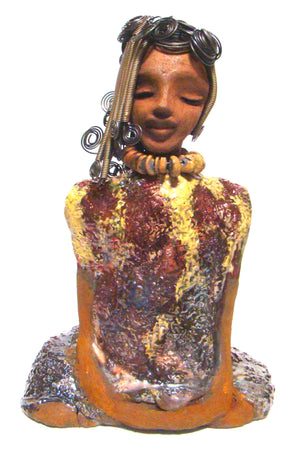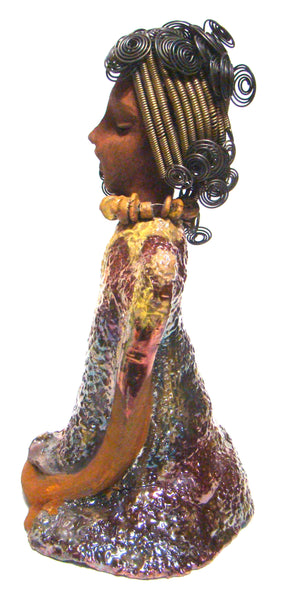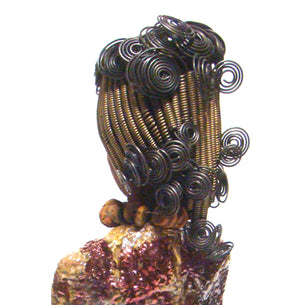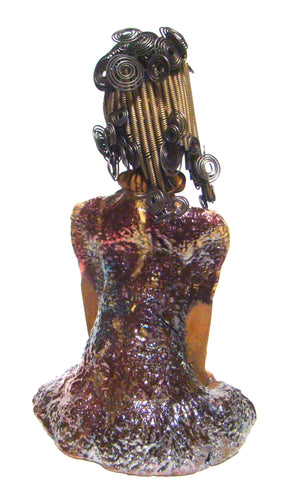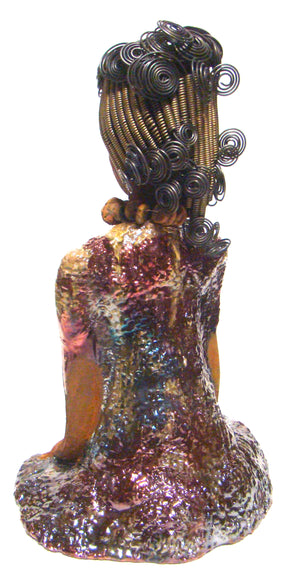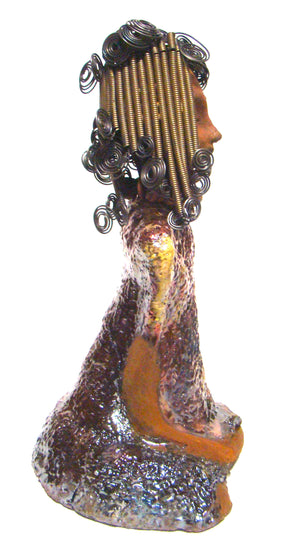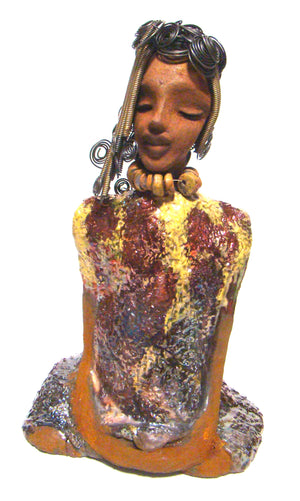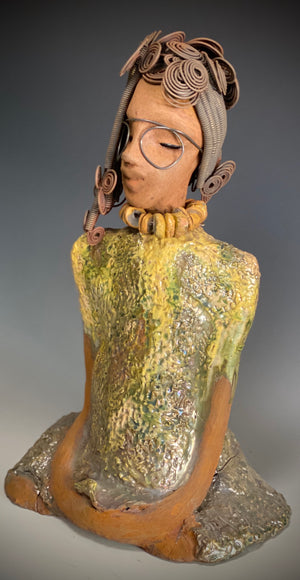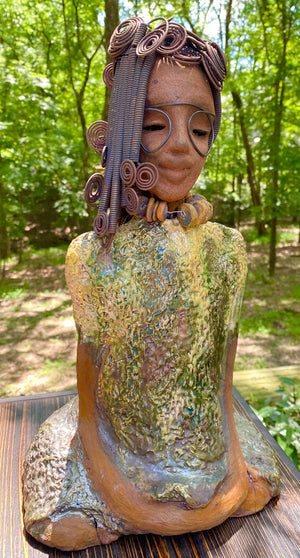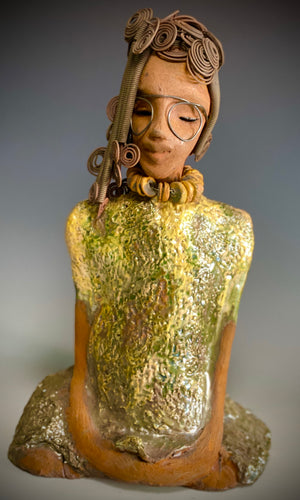 Ansley
 "Creativity involves breaking out of expected patterns in order to look at things in a different way." -- Edward de Bono
"So when I started to create Ansley, I wondered just what type of demeanor she would have. As it turns out Ansley is not sassy as many of her companions.  Ansley, just like her sister Jade has as a quiet and peaceful spirit. They will sit in your special space and bring joy to your surroundings".

Ansley stands approx. 15"x 10"x 8" and weighs 9lbs.

She wears a raku fired copper yellowish dress with a large yellow- brown beaded necklace.

She wears eyeglasses sometimes.

Ansley's hair includes 40 feet or more of 16 gauge wire that wraps, curls, and coils, more so on her left side.

Ansley took 10 days to complete!
Free Shipping!
Got Questions????
Instant Message or Chat with me.
Check out our Shipping and Return policy