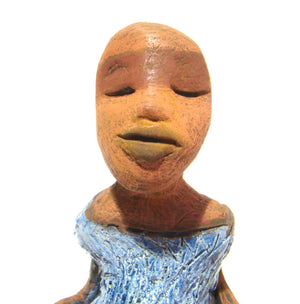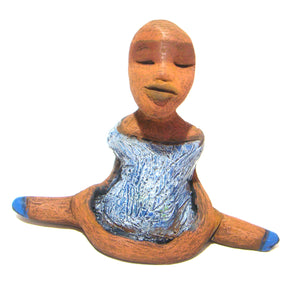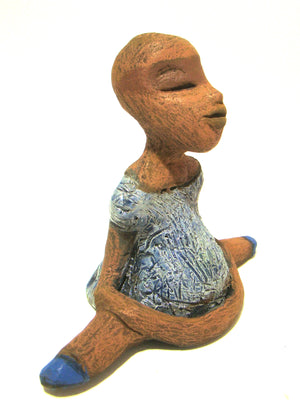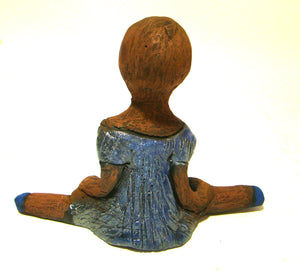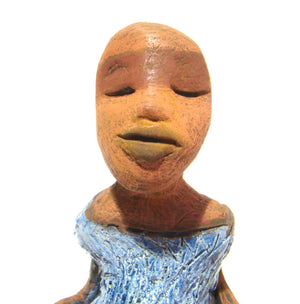 Vida
"Vida sits with her mind on peace and meditation".
Vida sits 5" x 6" x 3" and weighs 10 ozs.

She is in a comfortable yoga pose.

Vida has a lovely two tone honey brown complexion.

 She is without hair!

Vida has a textured light blue with matching blue shoes.
Give Vida a special place in your home