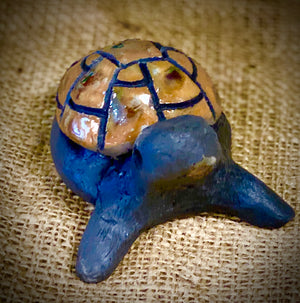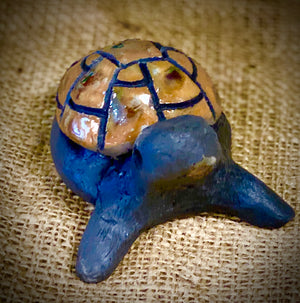 Toro
"I have so much fun making this little turtle. I started making them about a year ago. I was really surprised at how well they were received at recent art festivals.
Boys, girls, men, and women of all ages talked about how cute they are. They got a kick out of and adored the turtles that were named after someone they knew".
Tommie is 2" x 2" x 4" and weighs 5.8 ozs.
Tommie has a glossy green and copper complexion.
Tommie is ready to Go!!