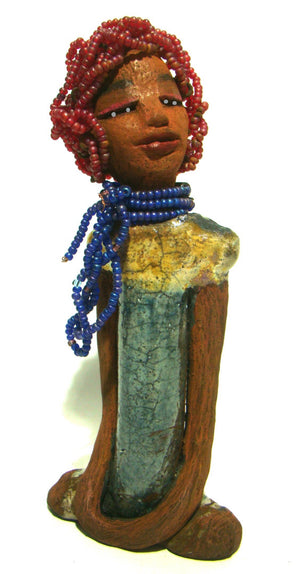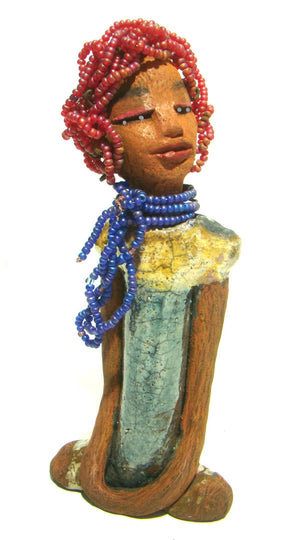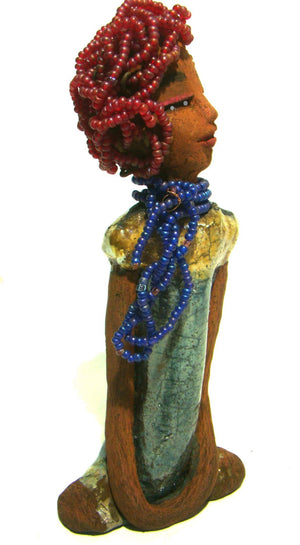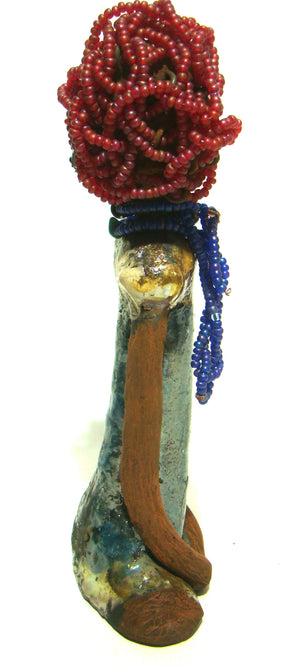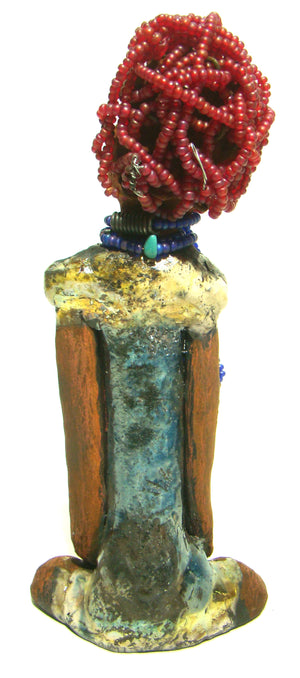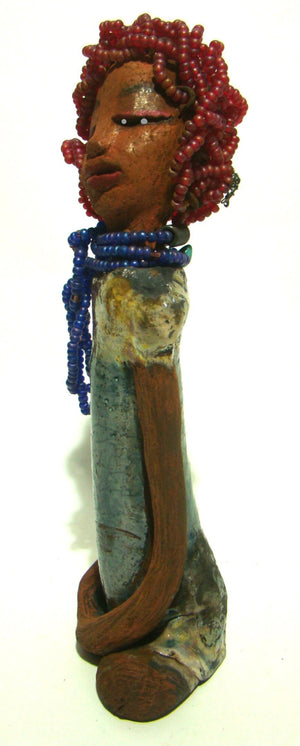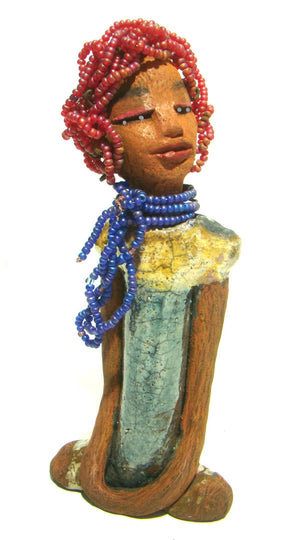 Tiffany
Tiffany will brighten your day!
Tiffany stands 10" x 4.5" x 2" and weighs 1.05 lbs.

She has a lovely honey tan complexion with purple beaded hair.

Tiffany dress is glazed with blue and gold crackle.

She wears a blue beaded necklace scarf.

Tiffany has recognizable long loving arms!
Free Shipping!