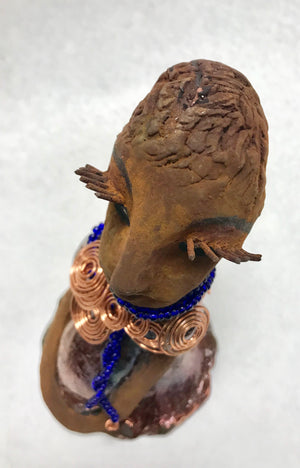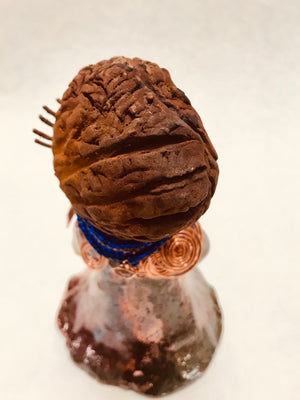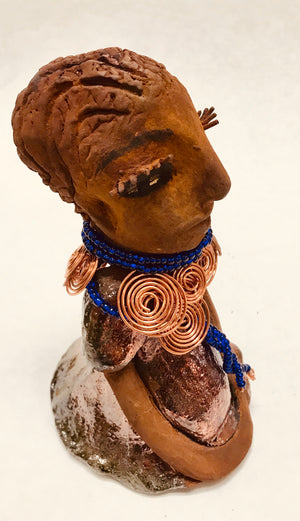 Tattayana
Meet 

Tattayana

!
Standing 8" x 4.5" x 5" and weighing 1.02 lbs., Tattayana has a beautful honey brown complexion with reddish brown lips and a short braided hairstyle. Her outfit comprises of an antique copper glazed dress and spiral copper wire necklaces over an aqua blue beaded collar. Her long arms rest at her side and her eyes are wide open with anticipation of finding a new home - got questions?
Instant Message or Chat with me.
 

Tattayana 

will attract and spark conversation with guest in your home!
Free Shipping!`