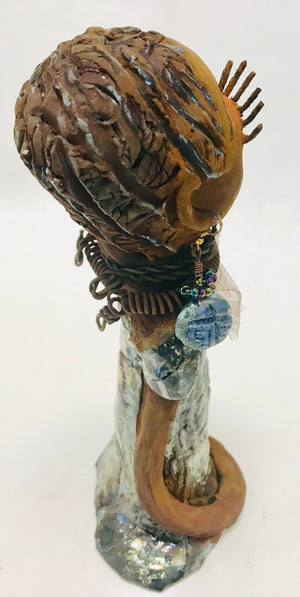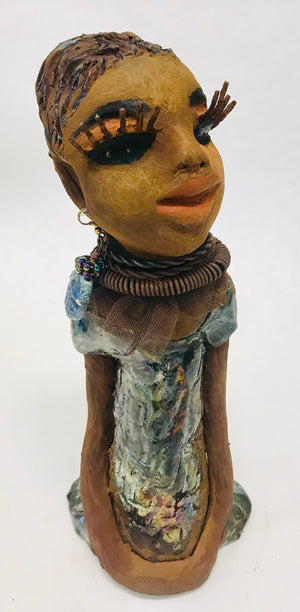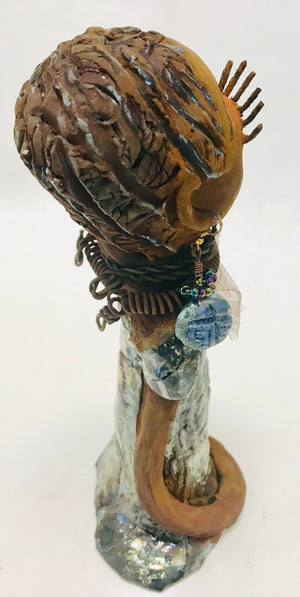 Sorbari
Meet Sorbari!
Sorbari stands 11" x 4" x 4" and weighs 2.5 lbs.
She has a lovely honey brown complexion with  reddish brown lips.
She has a braided hairstyle.
Sorbari has a colorful metallic green antique copper glazed dress.
She wears two spiral wire necklaces.
With long eyes slightly opened, Sorbari has hopes of finding a new home.
Sorbari will attract and spark conversation with guest in your home!
Free Shipping!`