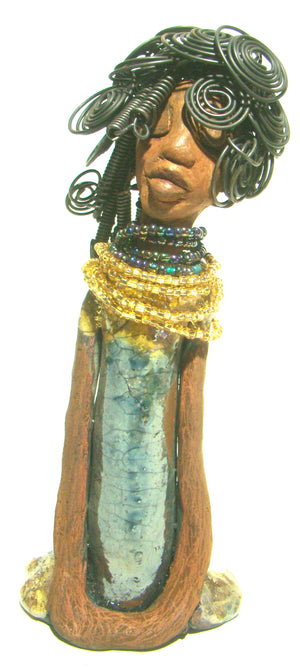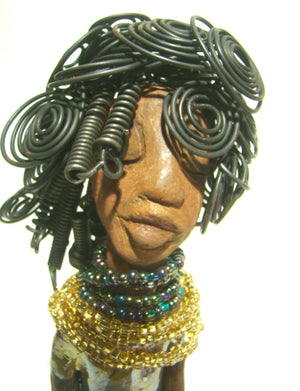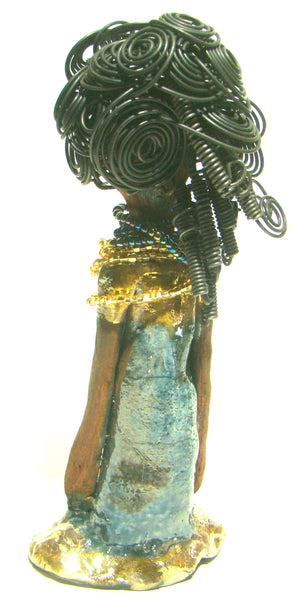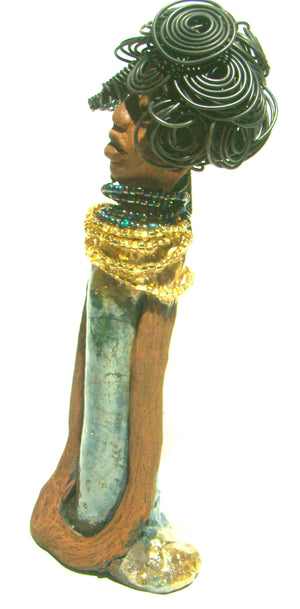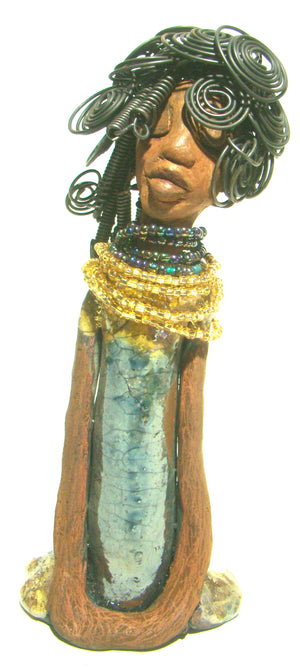 Sophia
Sophia stands 10.5" x 4" x 3" and weighs 1.10 lbs.
Her honey brown complexion is adorned with curls, coils and twisted, wire hair.
She wears a light blue crackle dress with a dazzling gold and multicolored beaded necklace.
Sophia knows something special yet remains silent, sparking a "say what" conversation at your place.
Shipping is free and returns are accepted for your convenience.
Have a question? We're here to help!