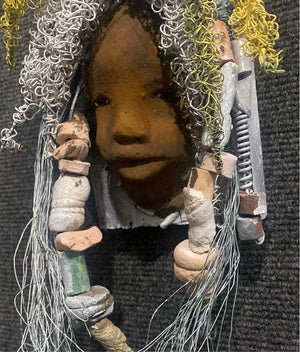 Sky
Sky has a honey and beige complexion.
Measuring 6" x 9" and weighing 14 ozs, Sky is a sight to behold.
Her aged earthy hairstyle consists of handmade textured dreadlocks, as well as a twist of coiled 24 and 16 gauge wire.
Questions? Reach out.
Instant Message or Chat with me.
Move Quick on Cole!
Shipping and Returns