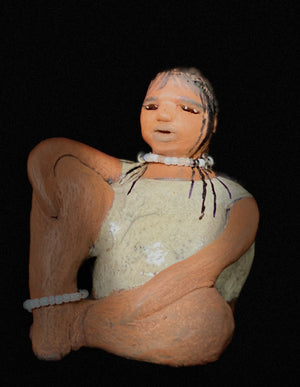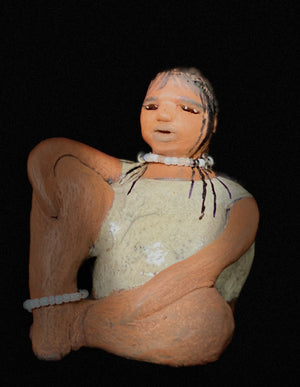 Shelia
"I shut my eyes in order to see." – Paul Gauguin
Meet Shelia !
You will fall in love with Shelia! Yes she is a big girl with lots of charm!
Her long loving arms are relaxed atop her legs.
Shelia has a lovely honey rust colored complexion.
Shelia sits 6" x 5" x 4" and weighs 1.5 lbs.
Shelia 's dress is a warm matte  white crackle.
Shelia's hair is made of clay with many fine draw in braids. 
Check out our Shipping
and Return policy
         Free Shipping!
Got Questions????
Instant Message

or

Chat

with me.