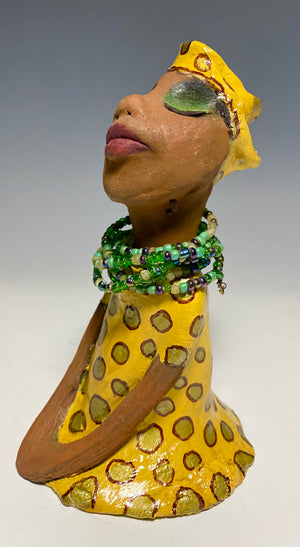 Sharon
Meet Sharon!
Sharon stands" 8 x 5" x 5" and weighs 1.5 lbs.

She wears a cute spotted autumn yellow dress with matching hat and emerald green beads.

Her long loving arms rest at her side.

Check out Sharon's little sister named Shelia!
With the current situation we All are going through, Sharon will place a smile on your face during this challenging time.
Hey,  for any reason Sharon does not work for you, return her within 30 days for a complete refund!
                     Instant Message or Chat with me.