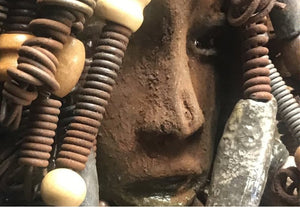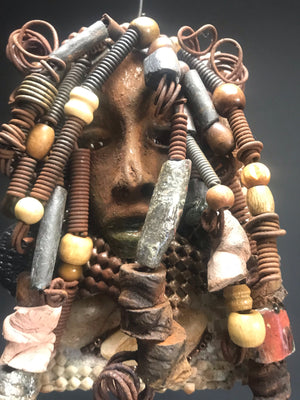 Santiago
Santiago  is crafted on a 4"x 6" canvas with over 30 feet of 16 gauge wire for their hair and more than 20 raku and wooden beads.
This sculpture features a unique honey brown copper crackle face and lips.
Ready to be hung, Santiago  is sure to be an eye-catching addition.
Any queries?
Instant Message or Chat with me.