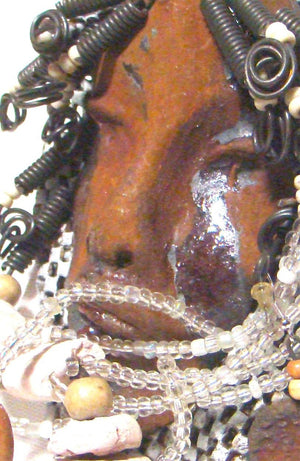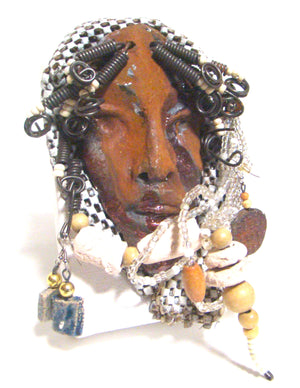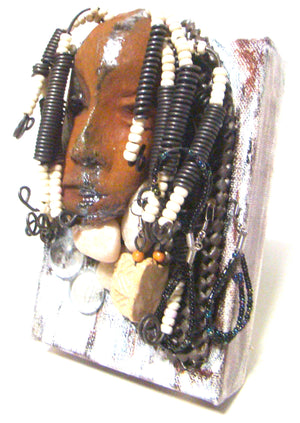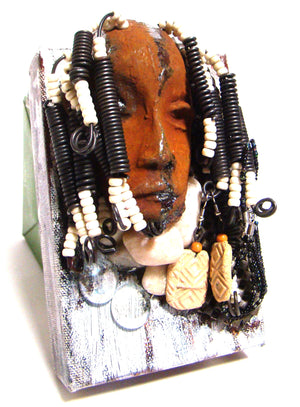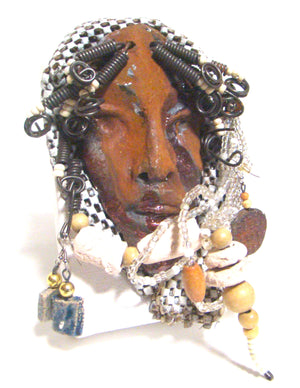 Trey
I started making art soon after seeing authentic African artwork at the Smithsonian Museum of African Art. 

I was in total awe. Trey was inspired by my visit there. 
Trey is uniquely mounted on a painted 6"x 4"x 2" canvas. It weighs 1lbs.
The face is formed with hand coiled wire, white and transparent beads, matte white rocks, textured brown and white cloth.
Trey has one pair of wearable raku earrings.
The face beams with matte brown glaze and rust brown lips.
Ready to be hung!
This young lady purchased this piece at the at Pink Palace Crafts Fair in Memphis TN. It has similar features as Trey!