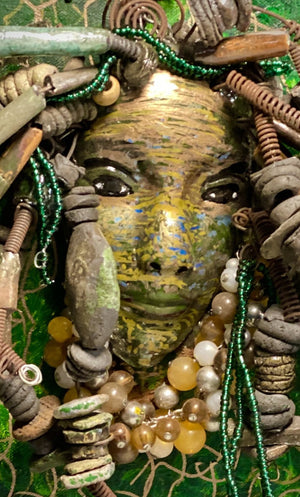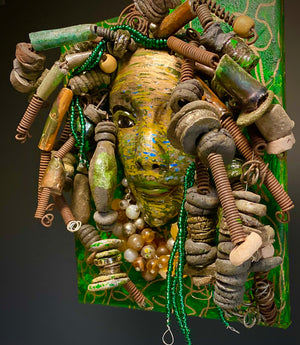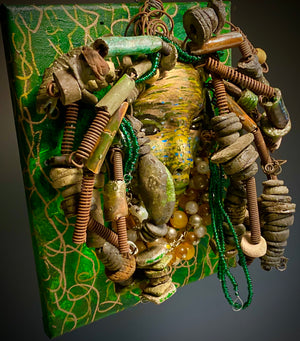 Pearl
I started making art soon after seeing authentic African artwork at the Smithsonian Museum of African Art. I was in total awe. Pearl was inspired by my visit there. 
Pearl is mounted on a 8"x 10" painted canvas. I spent about 4 hours or more just  fixing Pearl's hair and attaching beads!
Pearl has over 40 feet of 16 gauge wire for hair and over 30 raku beads.
Pearl  has a tri - tone metallic green, gold and copper face with emerald green lips.
She has over 100  hand strung  mini emerald green beads
Pearl weighs 2.13 lbs. and is ready to be hung!
Free Shipping!