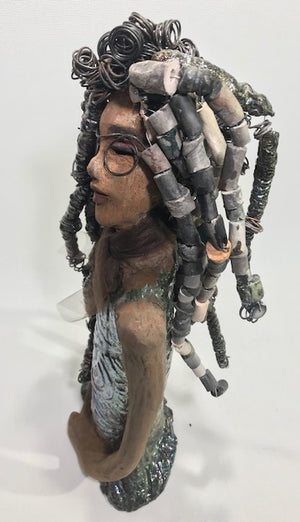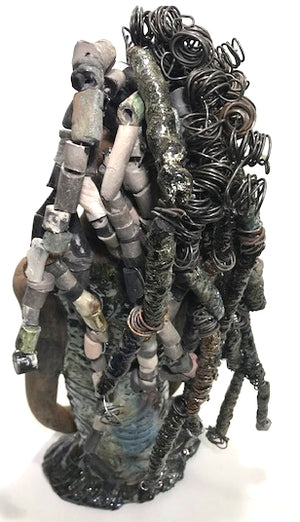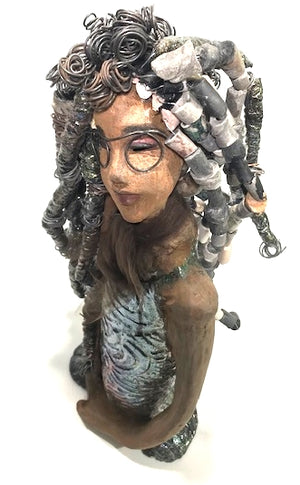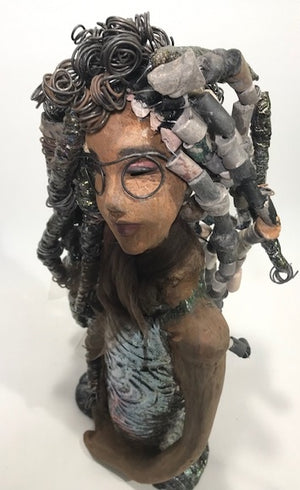 Pat
Meet Pat!
Pat is a tall sophisticated lady!  She stands 21" x 9" x 6" and weighs 10 lbs. Her light honey brown complexion beams underneath her black wire glasses.. She has a head full of dreads made of raku beads. Her long loving arms rest at her side.
The dress has a textured pattern with a glossy copper glaze.
The hair with 16 gauge wire and beads took 3 hours to complete.
From start to finish Pat took a month to complete!
Free Shipping!