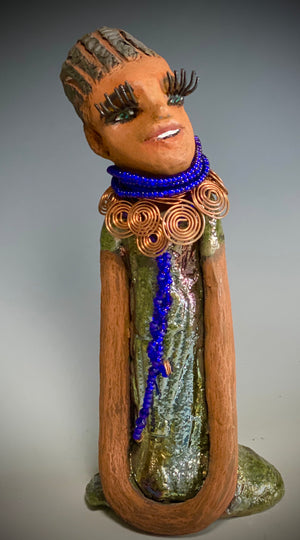 Ophelia
Meet  Ophelia!
Ophelia stands 7.5" x 4" x 5" and weighs 1.02  lbs.
She has a lovely honey brown complexion with reddish brown lips.
She has a short braided hairstyle.
Ophelia has a colorful metallic antique copper glazed dress.
She wears spiral copper wire necklaces on top of an aqua blue beaded collar.
Ophelia long loving arms rest at her side.
With accent blue eye shadow and eyes wide opened, Ife has hopes of finding a new home.
Ophelia will attract and spark conversation with guest in your home!
Free Shipping!`