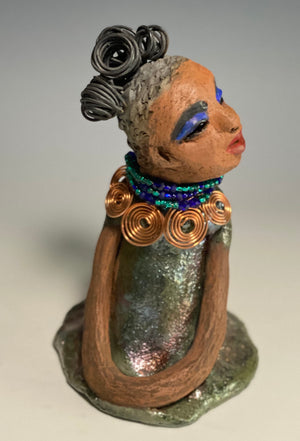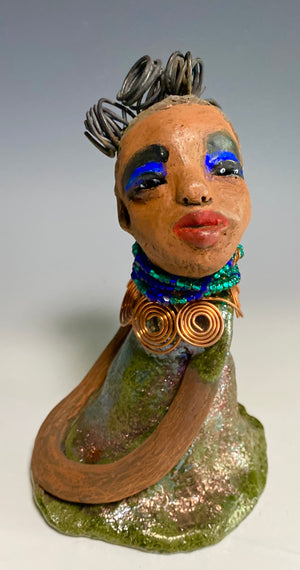 Nia
Meet Nia!
Nia stands 8" x 6" x 6" and weighs 1.08 lbs.
She has a lovely honey brown complexion with  reddish brown lips.
She has a braided  wire bun hairstyle.
Nia has a colorful metallic green antique copper glazed dress.
She wears a spiral copper wire necklaces with green beads underneath. 
With eyes wide opened, Nia has hopes of finding her way into your home.
Nia will attract and spark conversation with guest in your home!
Free Shipping!`