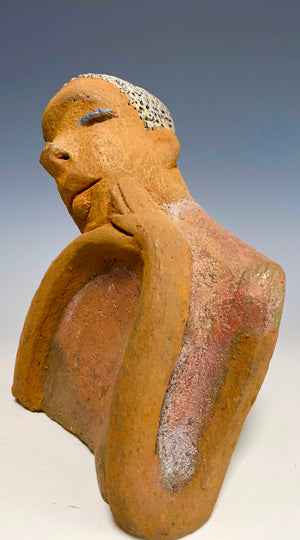 Nelle
Nelle: Is she Blissful or Bashful?
Nelle
stands 6" x 5" x 4" and weighs 1.04 lbs.
She has a lovely cocoa complexion. She has a low charcoal gray hairstyle.
Nelle 
has a  earthy matte body.
With her eyes slightly opened, she leans her head to the side with hopes of finding a new home.
Nelle will attract and start conversation with guest in your home!
Free Shipping!
Got Questions????
Instant Message

or

Chat

with me.