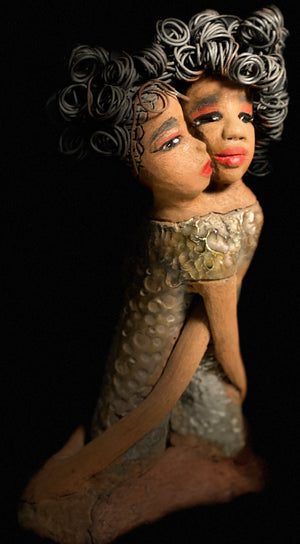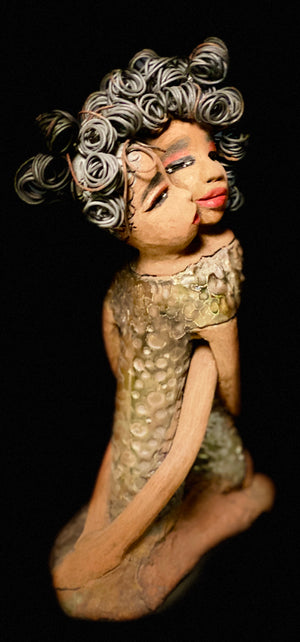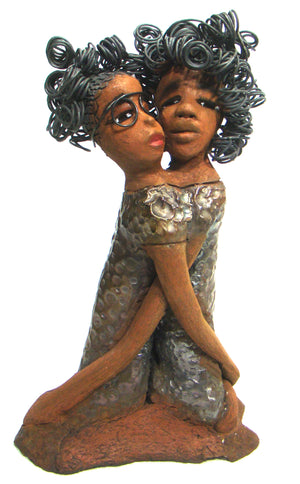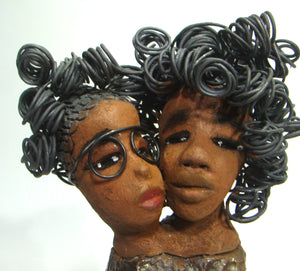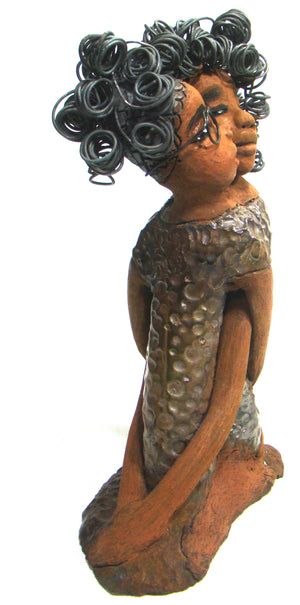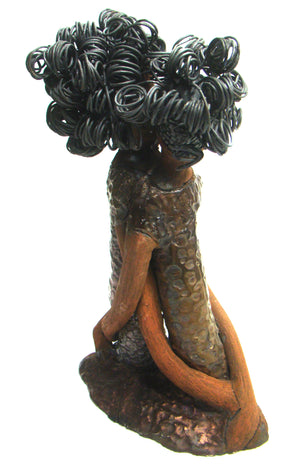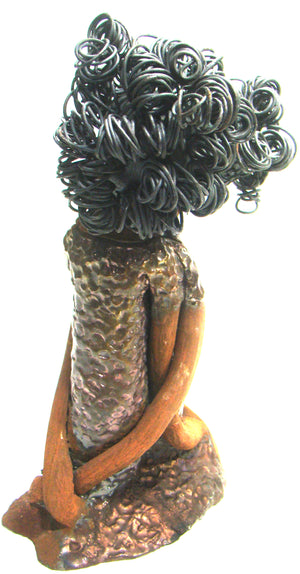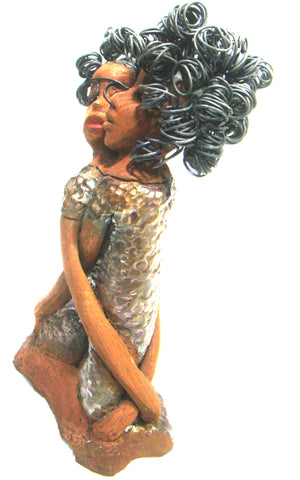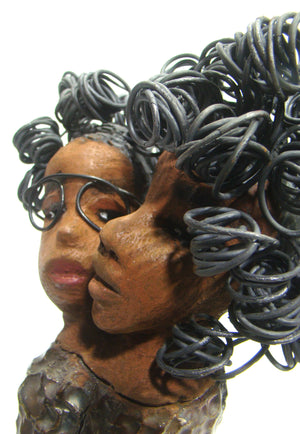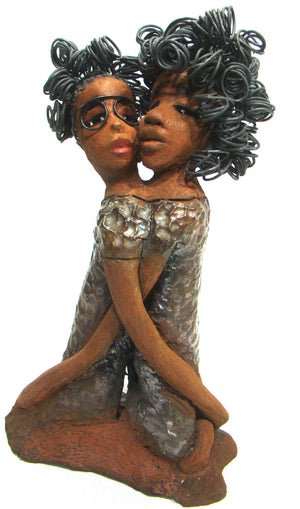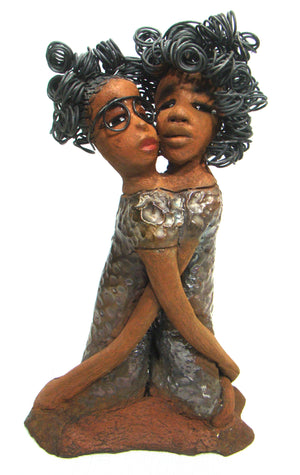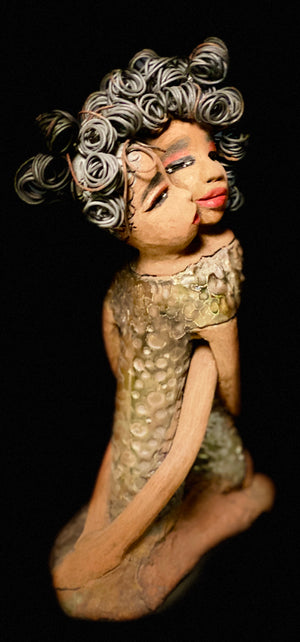 My BFF
My BFF!
My BFF stands 13" x 8" x 4" and weighs 4.13 lbs.
Both girls have lovely honey brown complexions.
Their dresses are textured and have copper metallic glazes.
The long loving arms of My BFF embrace one another with love.
My BFF has over 25 feet of curly 16 gauge wire hair.
My BFF represents the close bond and friendship that has developed between all women of every race, ethnicity, and color.
My BFF will make an excellent gift to your BFF!
Free Shipping!!