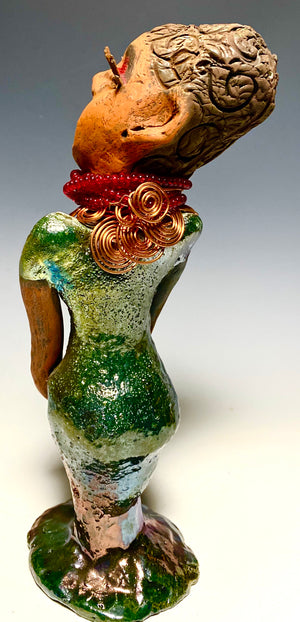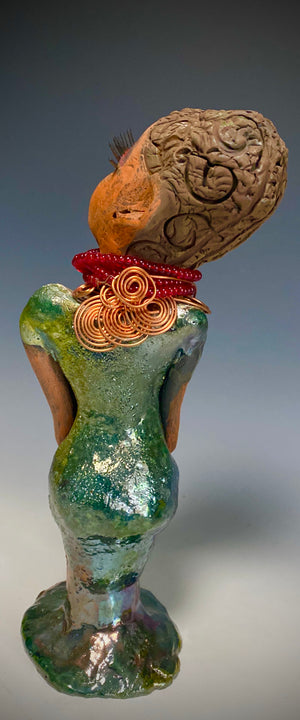 Mona
Meet Mona!
Mona stands 11.5" x 4" x 4" and weighs 1.81 lbs.
She has a lovely chocolate brown complexion with chocolate brown lips.
She has a braided hairstyle.
Mona has a colorful metallic antique copper glazed dress.
She wears a spiral copper wire necklaces on top of a beaded ruby red collar.
With long lashes and eyes wide opened, Mona has hopes of finding a new home.
You may have noticed, Mona is the one of a few herdew  sculptures that wears a face  covering during this unprecedented time.
Instant Message

or

Chat

with me.
Mona will attract and spark conversation with guest in your home!
Free Shipping!`