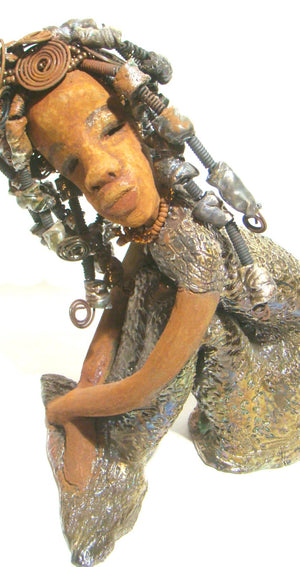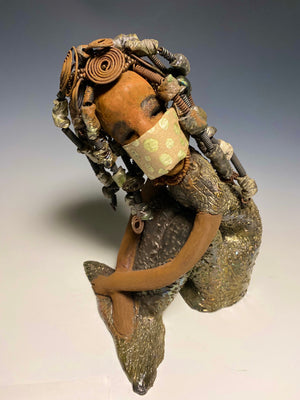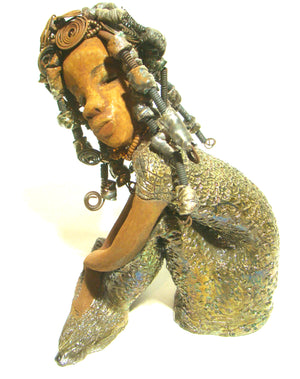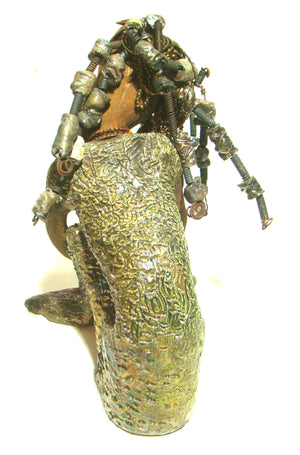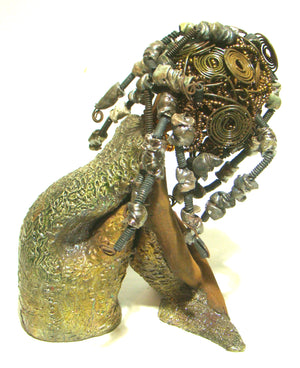 Miami- The Mermaid
Miami The Mermaid Needs to Cover her Face too!

With the current situation we All are going through, Miami the mermaid will place a smile on your face during this challenging time.
If she does not do this for you send her back within 30 days for a complete refund!
Miami is a sculptured mermaid that is raku fired.
She is 11"x 7" 8" and weighs 6 lbs.
Her hair has a combination of handmade  raku beads,
There is over 20 feet with coils, and spiral 16 gauge wire.
Miami has a lovely  dark honey brown complexion.                     
Free Shipping!
Got Questions????
Instant Message

or

Chat

with me.