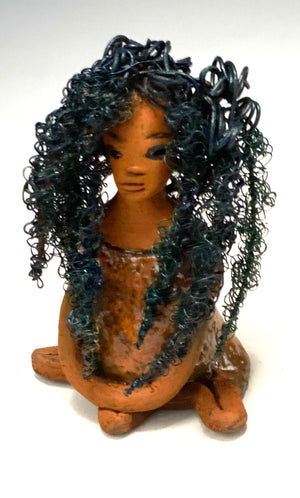 Mia
Mia
Mia stands 6" x 5" x 5.5" and weighs 1.11 lbs.
She has a lovely honey brown complexion with soft brown lips.
She has long twisted wire locs hairstyle waist down!
Mia has a glossy metallic copper glazed dress.
She has over 75 feet of 16 and 24 gauge copper colored wire for hair.
It really took over  5 hours just to twist and do her hair!
With  eyes wide opened, Mia has hope of finding a new home.
You will love having Mia. With that dark green hair, she will attract and spark conversation with guest in your home!
Got Questions????
Instant Message

or

Chat

with me.
Free Shipping!`