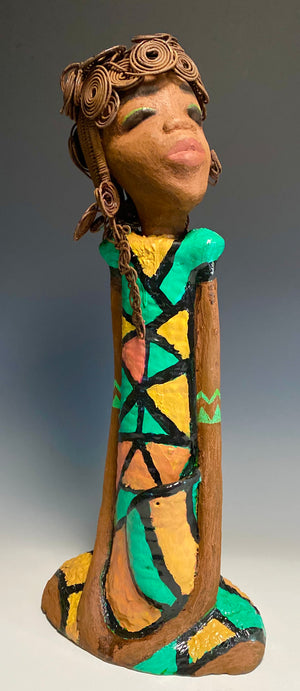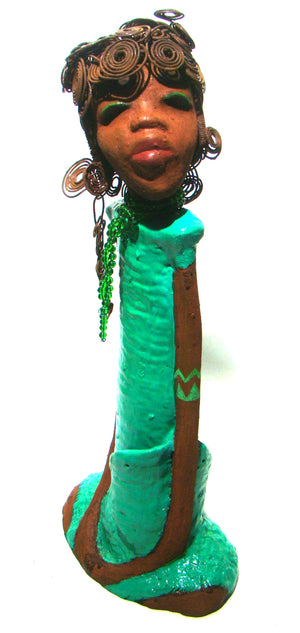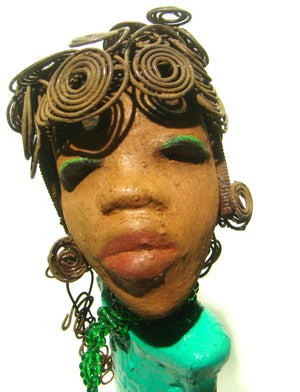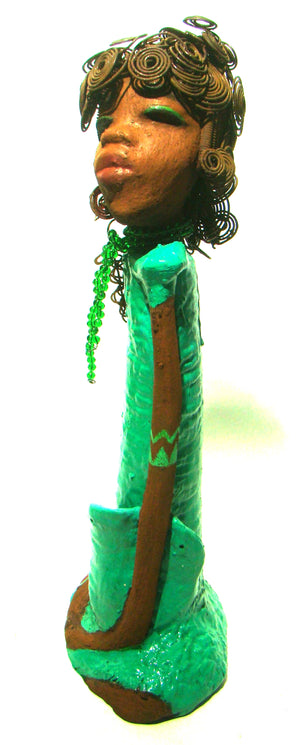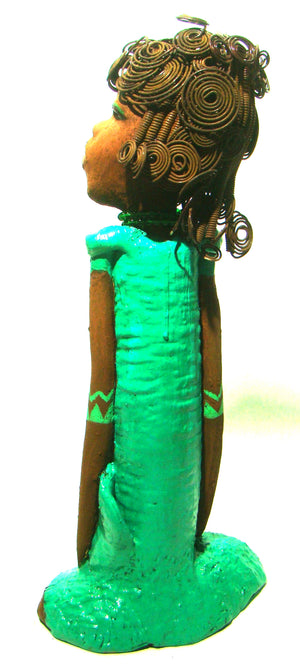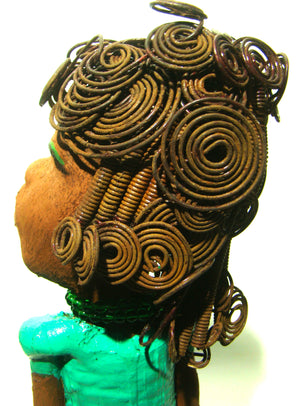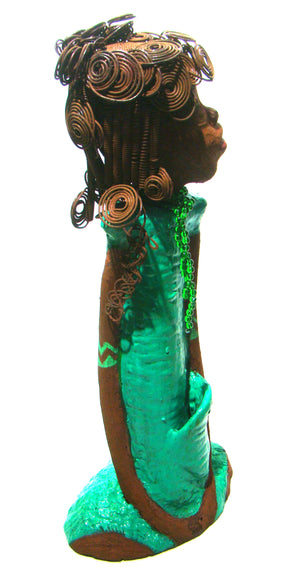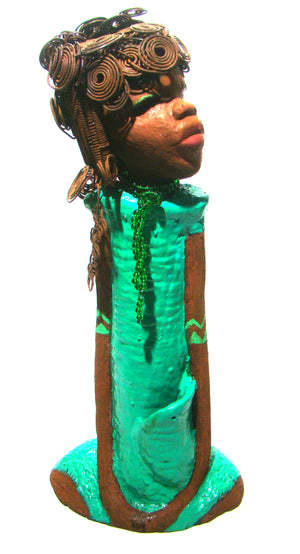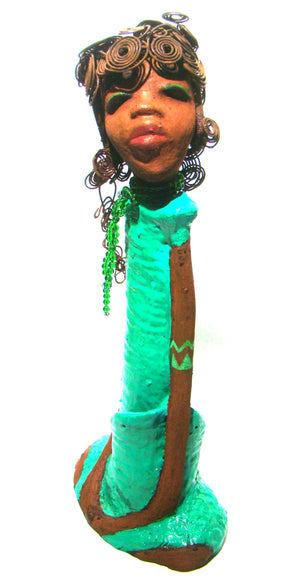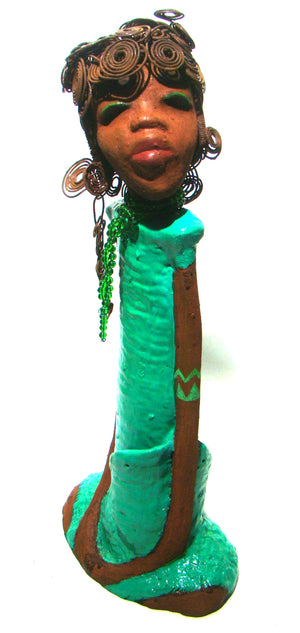 Melissa
Melissa has LONG LOVING ARMS so commonly found at HERDEW.
Melissa stands 18" x 9" x  5" and weighs 6.6 lbs.
She has over 40 feet of wire curls, twist, and coiled hair.
Melissa has a lovely honey brown complexion.
She started out with an aqua blue green dress with matching open purse.
Melissa end with a colorful geometric patterned dress with matching purse.
Melissa is a tall statuesque goddess that awaits a new home.
                                      Free Shipping!

  
If by chance Melissa does not work for you, return her within 30 days for a full refund!