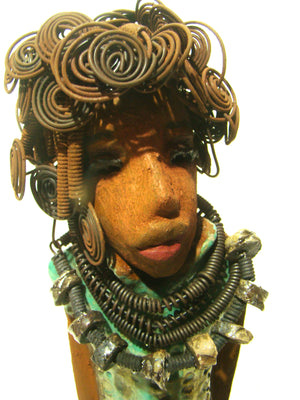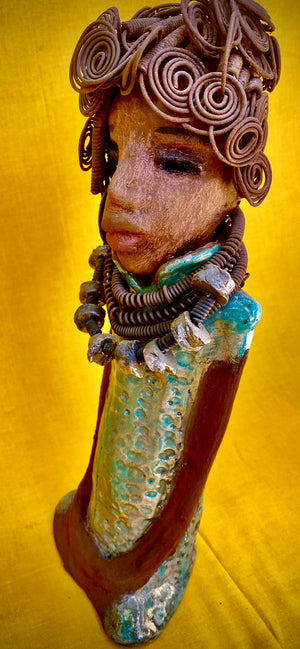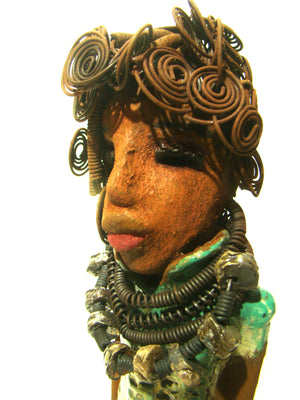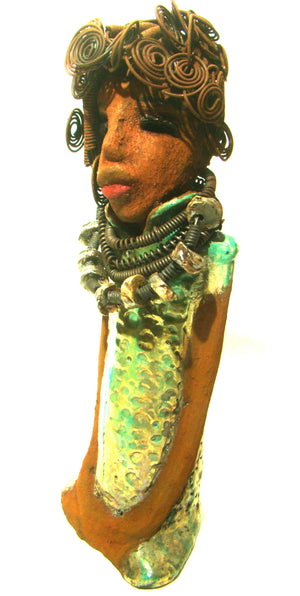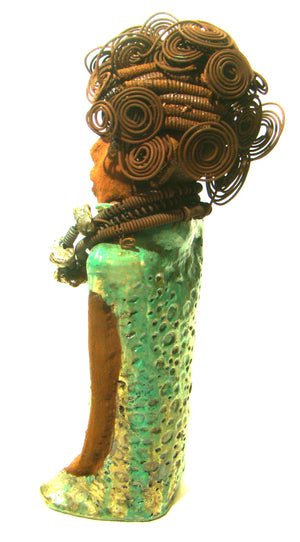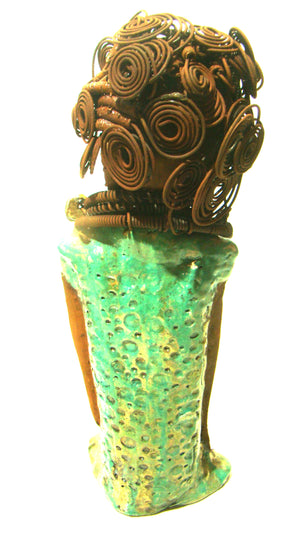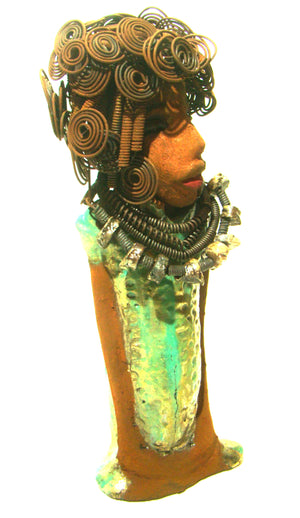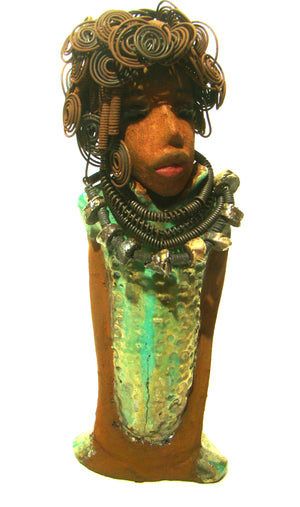 Martina
Martina- No Worries
Martina stands 13" x 5" x 4" and weighs 3.15 lb.
She wears a large beaded coiled collared necklace.
Martina wears a metallic green gold textured dress.
Martina has an awesome honey brown complexion that compliments her subdued look.
She has those familiar long loving arms!
Martina is looking for a new home.
She is a great conversation piece.
Free Shipping!