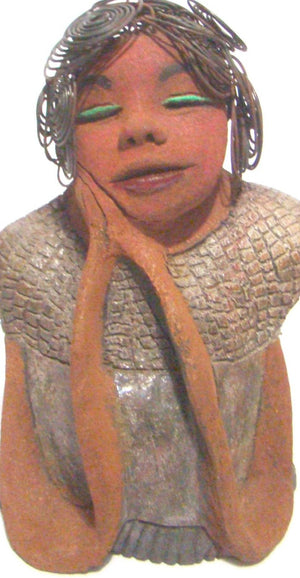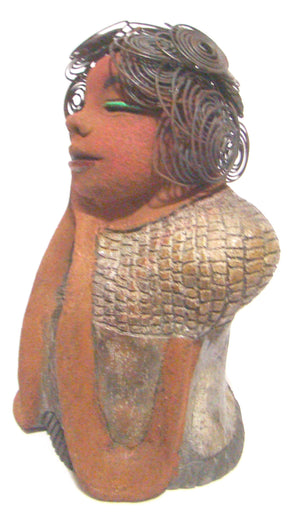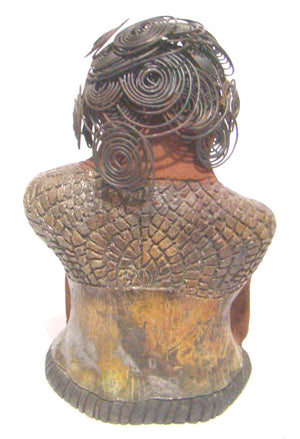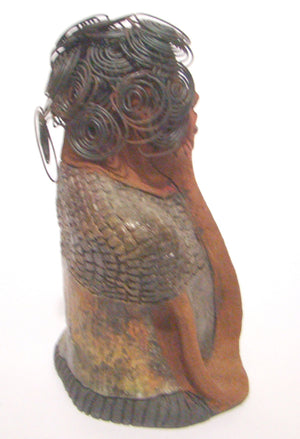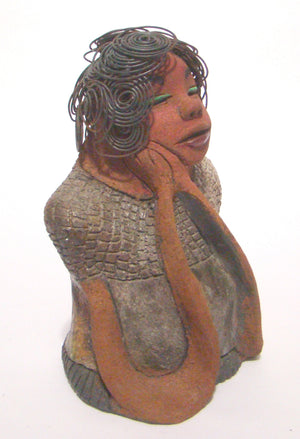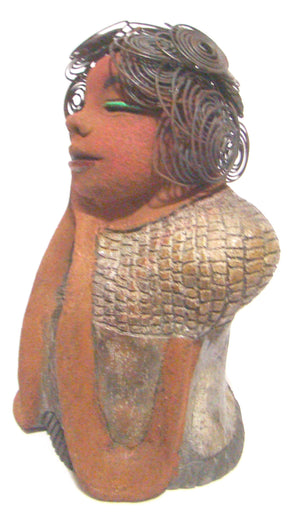 Lois
Lois stands 11" x 7" x 5.5" and weighs 5.7 lbs.
She wears a dark grayish green textured dress with charcoal gray trim.
Lois has honey brown rust complexion with green eye shadow.
Her black curled wire hair measures over 15 feet.
Lois long loving arms offers comfort and peace.
Lois has a look of peace.