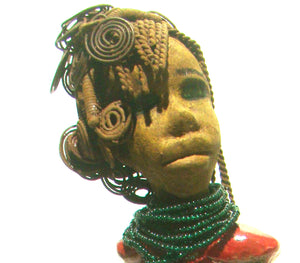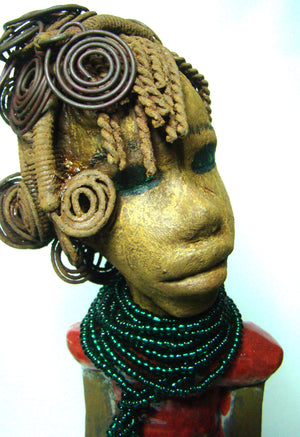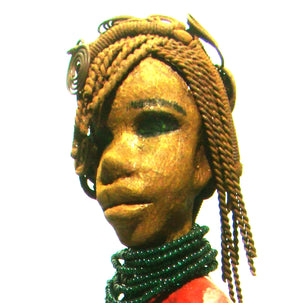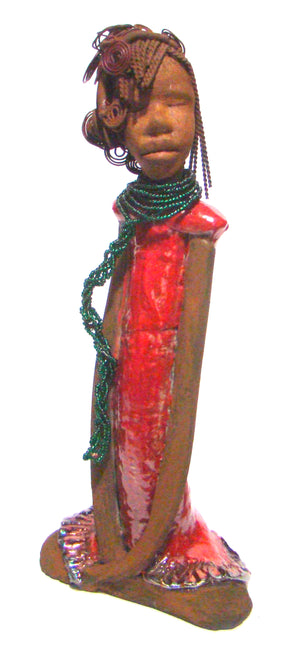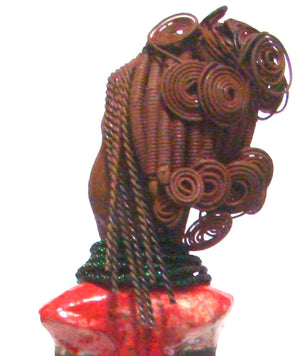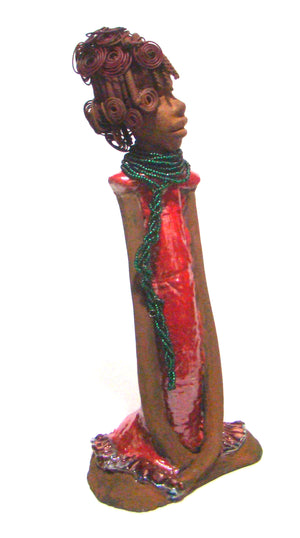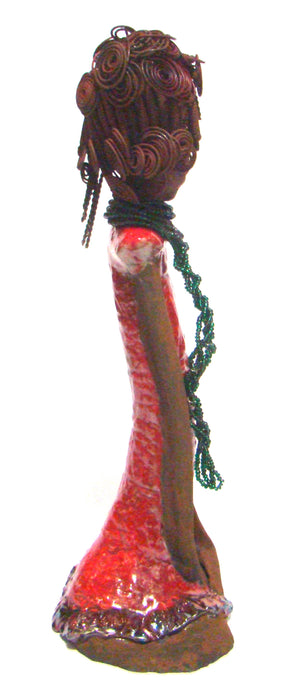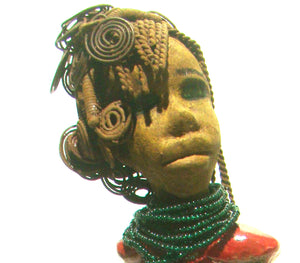 Lady in Red
Lady in Red stands 18" x 8" x 5" and weighs 5.1lbs. She has a lovely honey brown complexion.
Her hair is rust brown. It took over 3 hours and 40 feet of coiled and spiral 16 gauge wire to complete.

Lady in Red

coiled bangs slightly covers her alluring eyes.
She has  apple red dress with bright copper ruffled trim.
A long  string of emerald green colored beads  cascade well below her neck.
With anticipation, Lady in Red awaits a special place in your home.
Free Shipping!