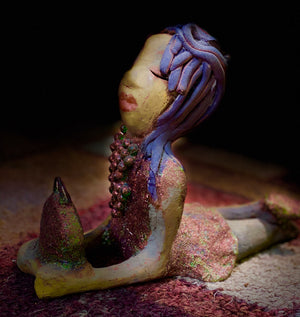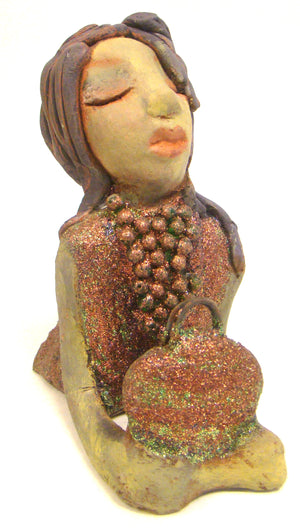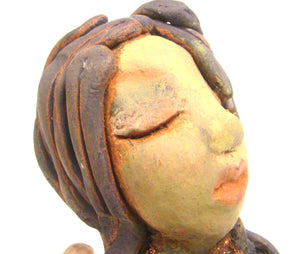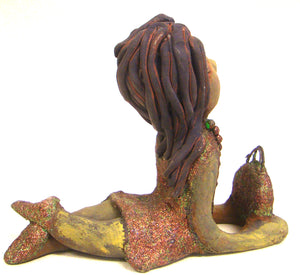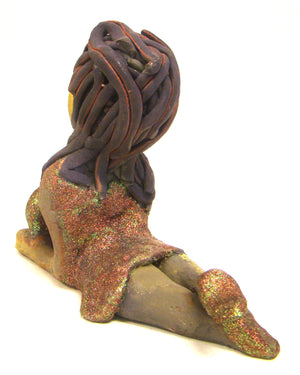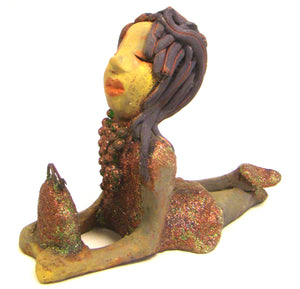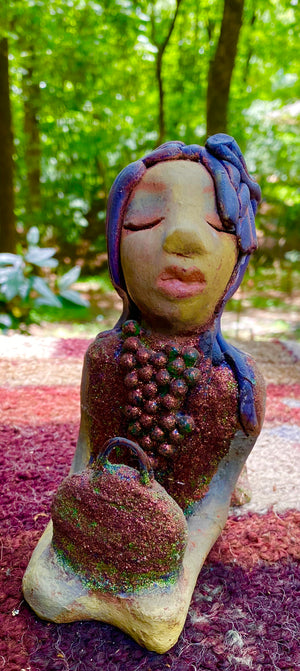 Lacey
Lacey measures 6" x 3" x 7.5" and weighs 1.08 lbs. Her complexion is beige olive green, complemented by ruby red lips. Her hair is made of coiled clay and she carries a handbag with a copper glittered dress. Questions?
Instant Message or Chat with me.
Give Lacey a special place in your home!