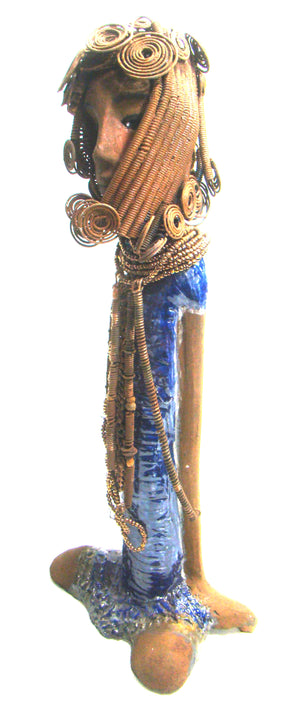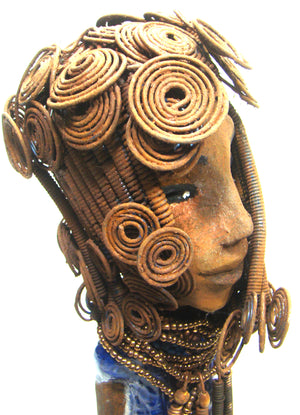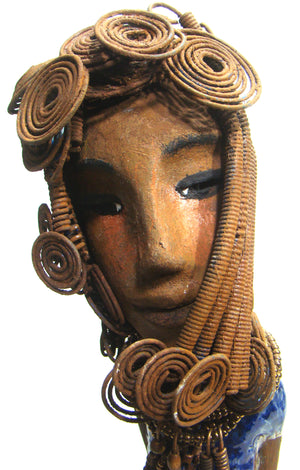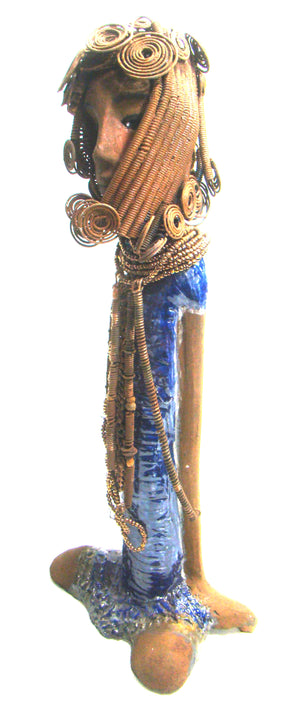 Kya
One of my favorite songs of the 70's is
Who's That Lady  by the Isley Brothers.
I believe that lady could be Kya!
Kya is a tall classy lady.  She stands 20" x 8" x 5" and weighs 6.04 lbs. Kya has a lovely honey brown complexion. She has over 40 feet of rust wire coils and spiral hair. Kya's dress is a metallic blue with streaks of copper. Her necklace is made from rust wire coils and amber beads.
Kya radiates like a blue diamond in the sky.
Give Kya a special place in your home!
Free Shipping!