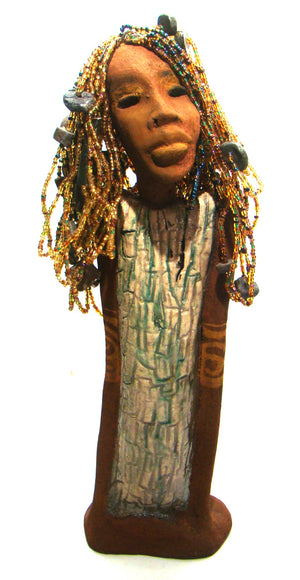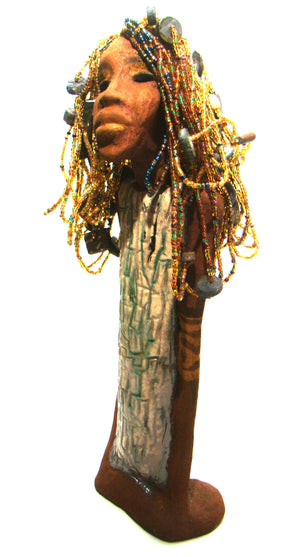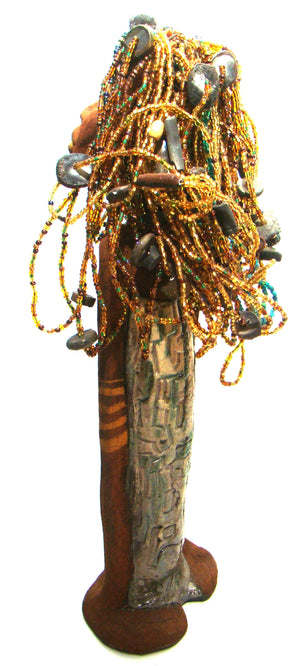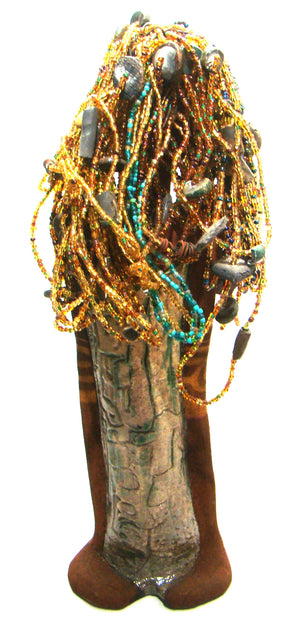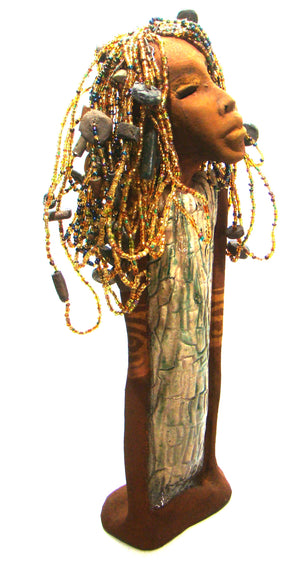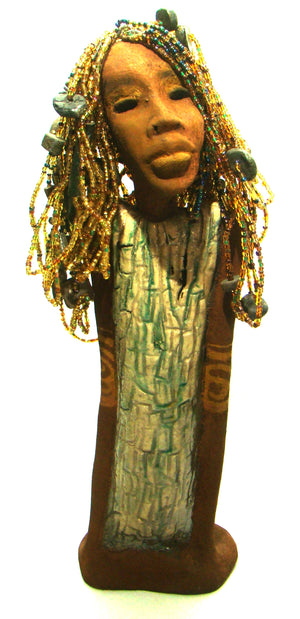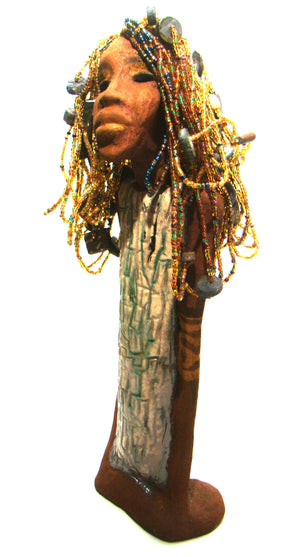 Tina
We are gonna miss you Tina but
Her Big Wheels will always keep Turning!

Tina's beaded hair took over 12 hours to complete!
She stands 20" x 6" x 4".
Tina has honey brown rust complexion, green eye shadow, and ruby red lips.
She wears a  pale greenish white crackle dress.
Although Tina has an inquisitive look beneath that long beaded hair,  her tall statuesque appearance bring stability to her surroundings..
Tina's regality and presence is captivating, she is a timeless piece of art you won't want to miss out on. Add a piece of history to your home and receive admiration from your guests. Tina's timeless beauty and handcrafted design will give any space a unique and special touch. With her strong stature, she will bring unmistakable elegance and stability to any room.
Free Shipping!