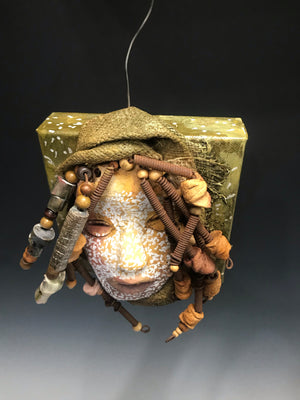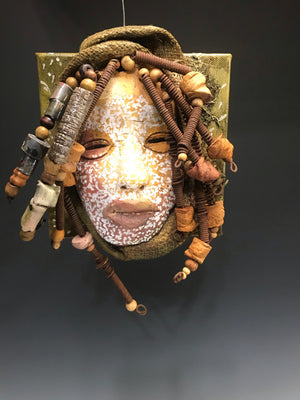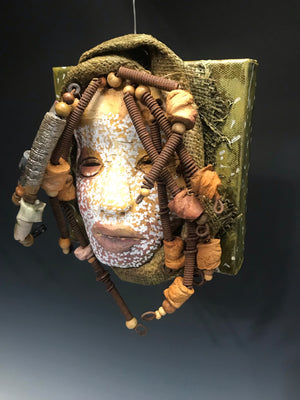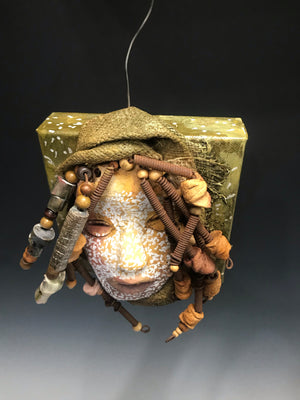 Keva
I started making art soon after seeing authentic African artwork at the Smithsonian Museum of African Art. I was in total awe. Keva was inspired by my visit there. 
Keva is uniquely mounted on a painted 6"x 6"x 2" canvas. It weighs 1.07 lbs.
Her face has white dots over an earthy.glaze with dark almond lips.
Keva has hand coiled wire, multi color raku beads,wood beads, and textured earthy cloth..
Keva is ready to be hung!
Keva reminds me of Zelda.
Check out Zelda as well and create a pair!