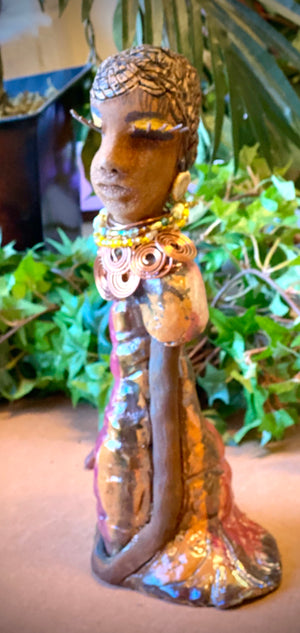 Keeba
Keeba says no to wire hair and yes to long lashes.
Keeba stands 11" x 6" x 4.5" and weighs 2.15 lbs.
She has a lovely honey brown complexion with  yellow green eye shadow.
Her hairstyle is etched in clay with tribal markings.
Keeba 

 long loving arms rest beside her multicolored metallic dress.
She wears a spiral copper necklace.

Keeba 

 is a sophisticated lady that will grace your home.
Free Shipping!
Got Questions????
Instant Message

or

Chat

with me.