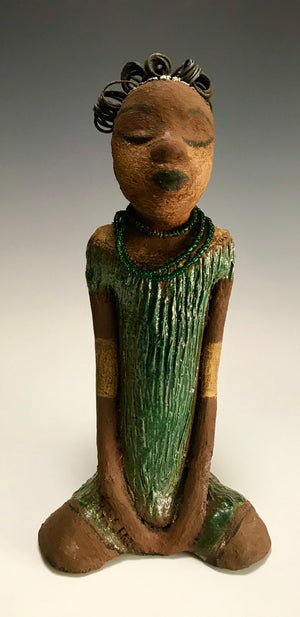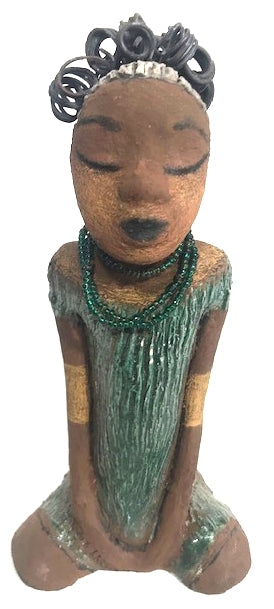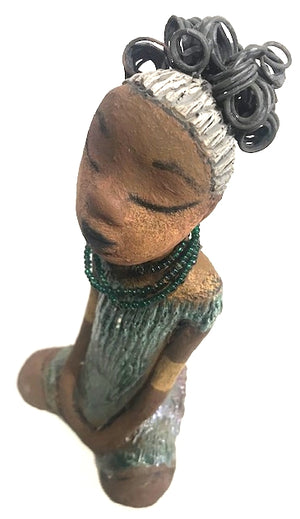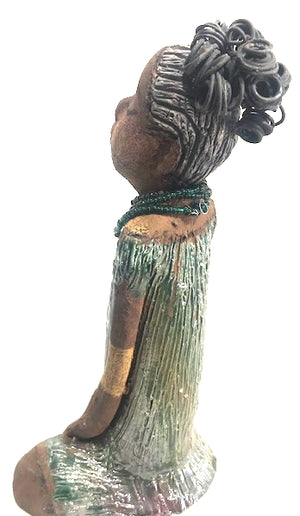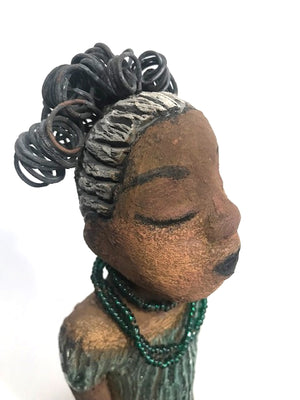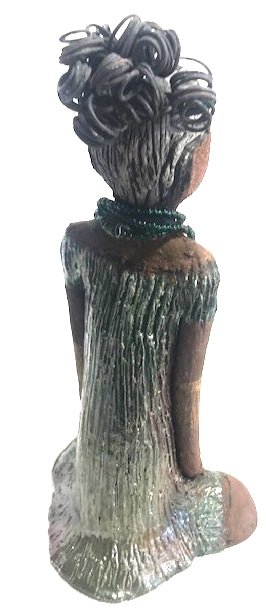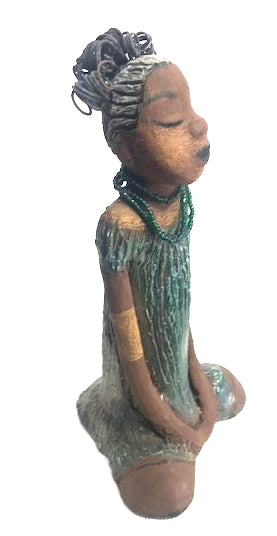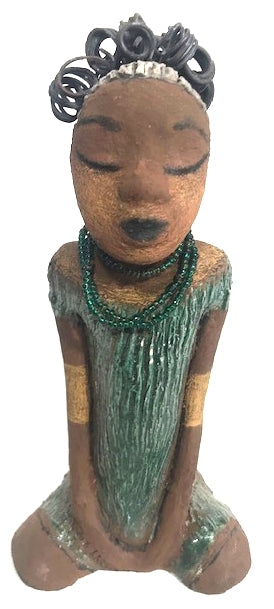 Katie
Meet Katie! 
Katie 

reaps elegance and sophistication!

I think she has  a lovely honey brown sweet face!
Katie stands 12" x 6.5" x 5.5"and weighs 2.13 lbs.

She has a nice wire pony tail behind her smokey black hair.
Katie

has a gold bands around her long loving arms.

Her dress is an alligator green with streaks of copper.

Katie wears an emerald beaded necklace.
Katie sits patiently and waits on a new home.
Free Shipping!