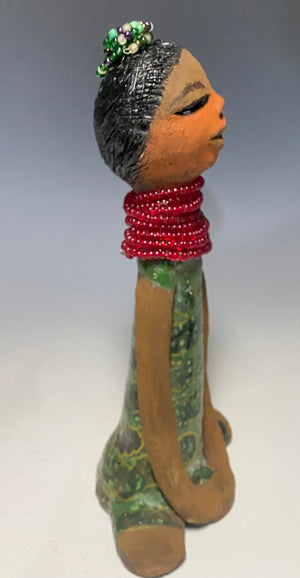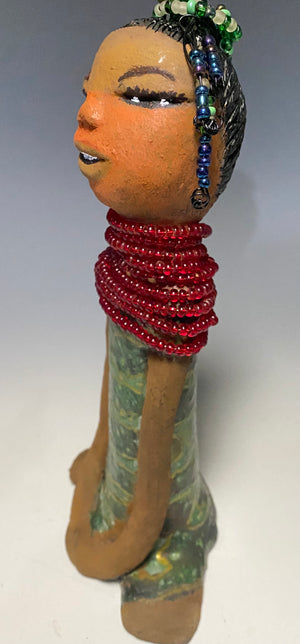 Julia
Meet Julia!
Julia stands 10" x 6" x 5" and weighs 1.10 lbs.
She has a lovely two tone honey brown complexion.

Julia black etched hair has two beaded braids!Julia perfectly complements any room with her antique copper green glazed dress. Her stance, with her eyes wide open and arms at her side, speaks to her confident and engaging presence. She's the perfect addition to any space, inviting conversation and happiness everywhere she goes. Got any queries?
Free Shipping!