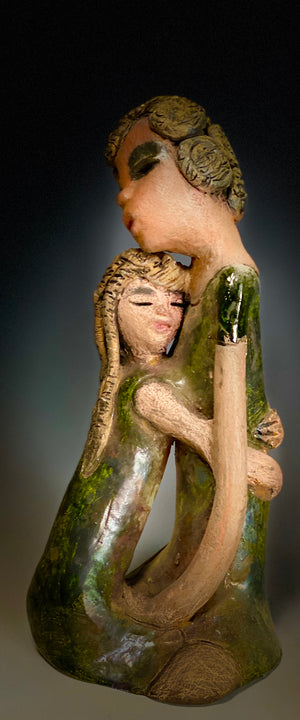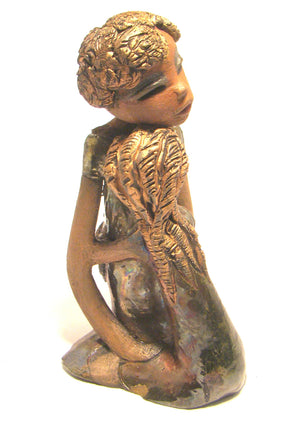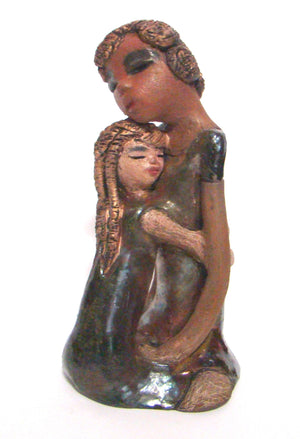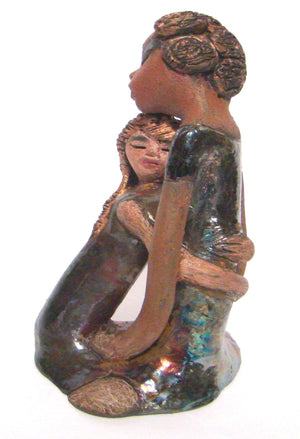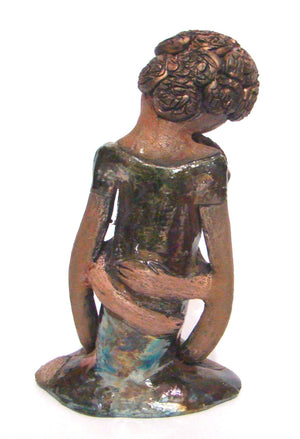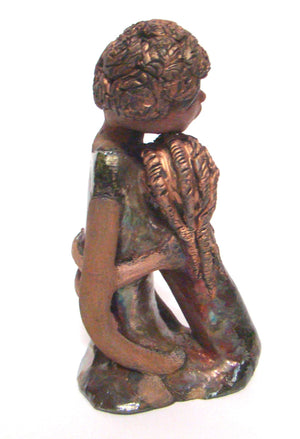 Hold Me Mama
Art is longing. You never arrive, but you keep going in the hope that you will.
― Anselm Kiefer
"Hold Me Mama has a very similar look and feel as
                            Girl Talk with my Mom".
Hold Me Mama showcases the connection between a parent and child. Its dimensions are 10" x 5" x 5" and it weighs 2.8 lbs. The figures have honey brown complexions with copper-colored etched clay hair. They are wearing green and copper raku-fired glossy dresses, with the mother assuring her daughter that all will be well. Give Hold Me Mama a place in your home; free shipping included. Questions?
Instant Message

or

Chat

with me.
Shipping and Returns