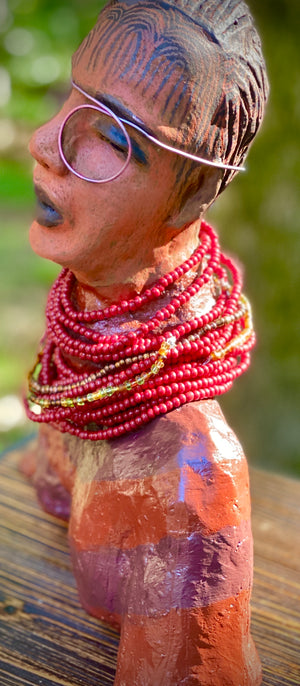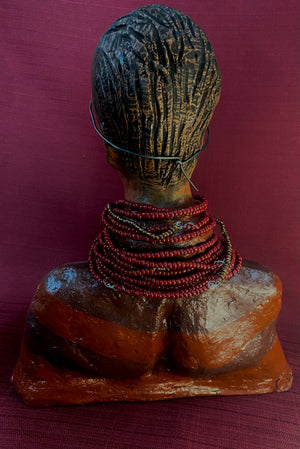 Harriet
Meet Harriet!
Harriet stands 13" x 11" x 5" and weighs 5 lbs.
She wears a coral striped dress with a string of ruby red and gold beads.
Harriet has a honey brown rust complexion  and distinct eyes.
Her eyes  are slightly opened underneath her glasses...
She has mixed black and copper streaks of straight corn rolls of clay hair.
She has a straight look of concern as to what is about to take place.
 

Free Shipping!