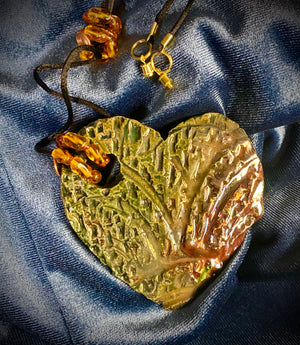 Heart Pendant -12
        

Have A Heart !
Each heart pendant is handmade with love!
It is 3"x 3" and weighs approx. 3ozs.
This pendant has an alligator green and gold metallic raku glazes that renders a unique

 

translucent  patina.
The heart  has a textured  pattern.
It holds a spiral of amber mini beads on a spiral copper wire.
This pendant has a nice 12" black suede cord!