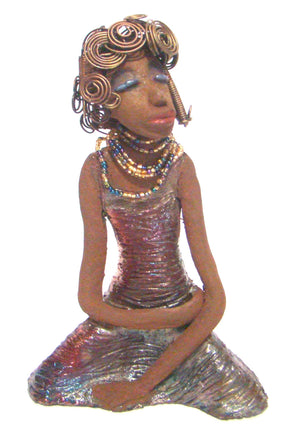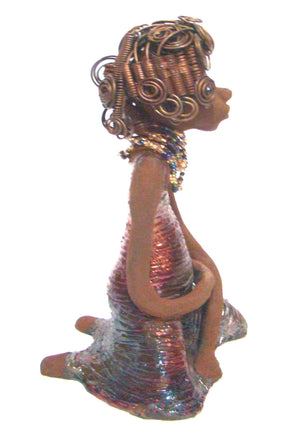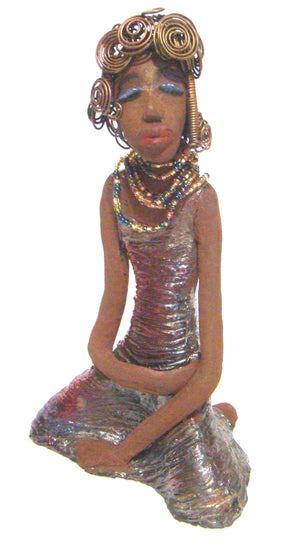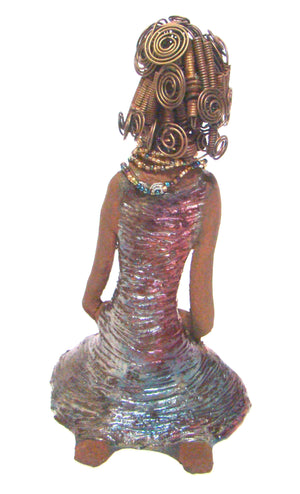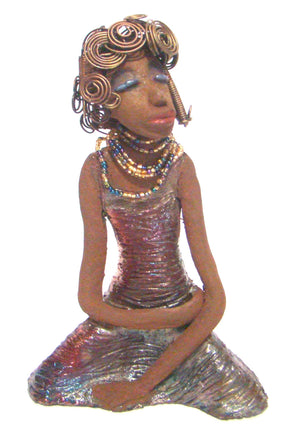 Gloria
Meet Gloria!
Gloria stands 12" x 7" x 5" and weighs 2.1 lbs.
She has a lovely brown complexion.
Her hair is gold and black. It took over 3 hours and 40 feet of coils and spirals of 16 gauge wire to complete!
Gloria' coiled bangs hangs close to her slightly opened eyes.
Wearing blue eye shadow, she has a multi colored dress with bright copper flashes to match.
A string of iridescent amber colored beads surrounds her neck.
With anticipation, Gloria wants to be with you.
Free Shipping!
This happy customer purchased

Gloria's

sister at the RiverArts Festival in Memphis TN.