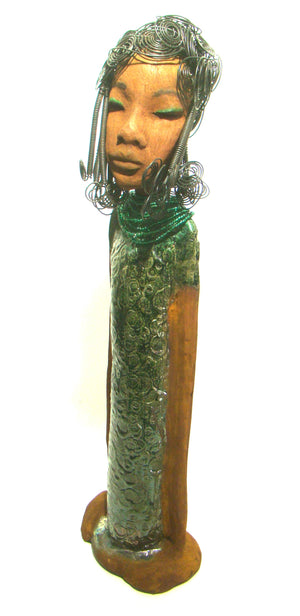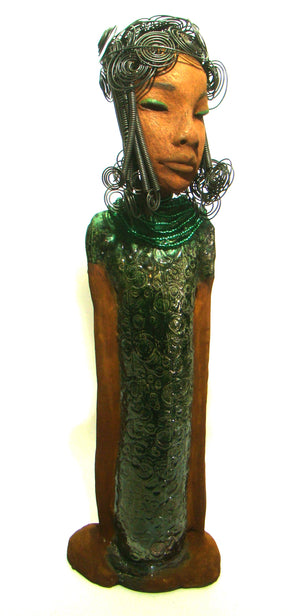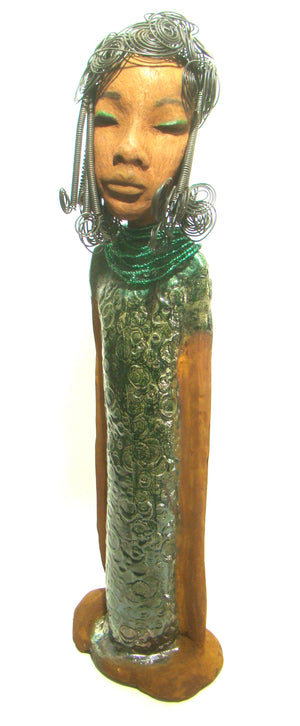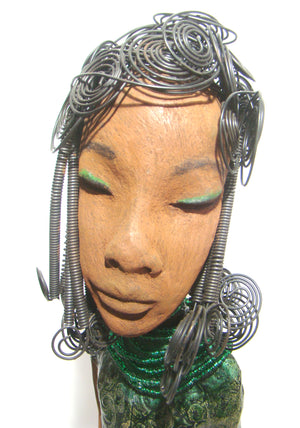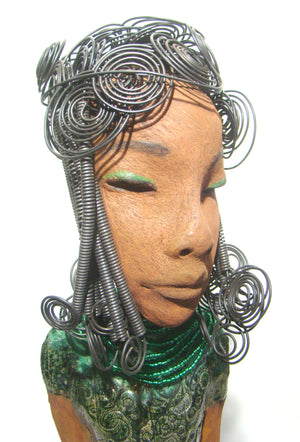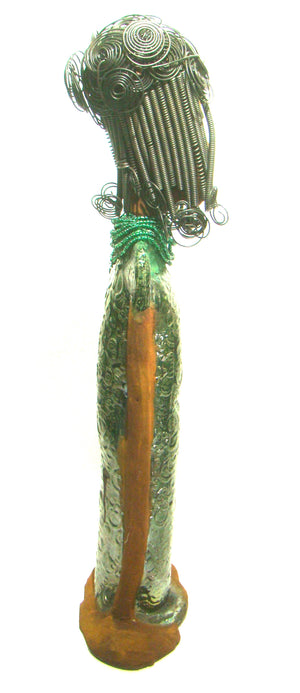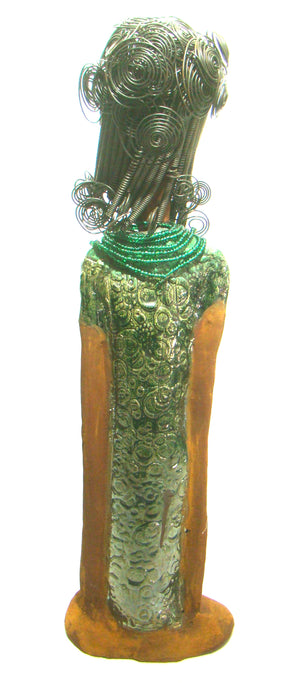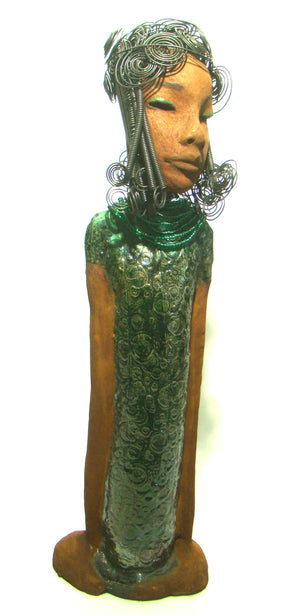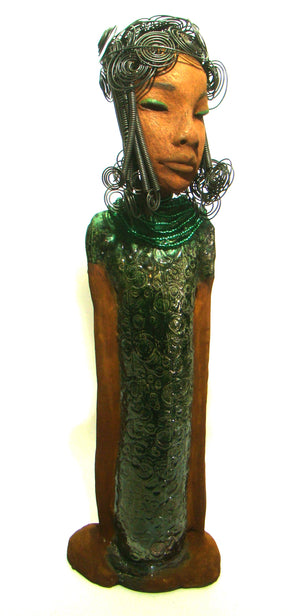 Felicia
Art is longing. You never arrive, but you keep going in the hope that you will.
― Anselm Kiefer
"Felicia has a good friend named Beatrice who I sort of fashioned Felicia from. They both have that mothers' look but there a difference.
I wanted Felicia to have that slight smile and look only a loving concerned mother can give. With her watchful eyes tilted down and her long loving arms at her sides, nothing of wrong doing could get pass her. Let Felicia bring you peace and provide a watchful eye to your family surroundings".
Felicia stands 25" x 8" x 6". and weighs 8.14 Lbs.
She has a honey brown complexion with with over 40 feet of fancy wire hair.
Felicia dress is textured alligator green.
She wears emerald green bead.
She really does have a sweet face.
Got Questions????
Instant Message

or

Chat

with me.
Free Shipping!
Check out our Shipping
and Return policy