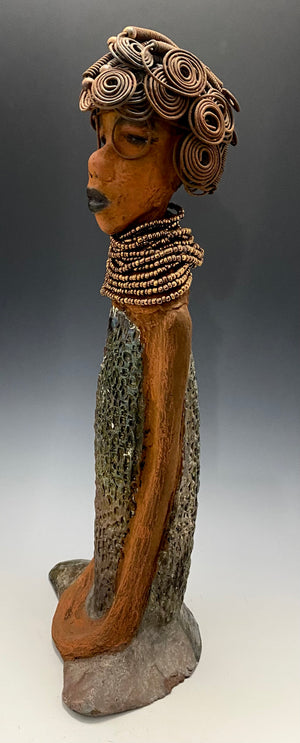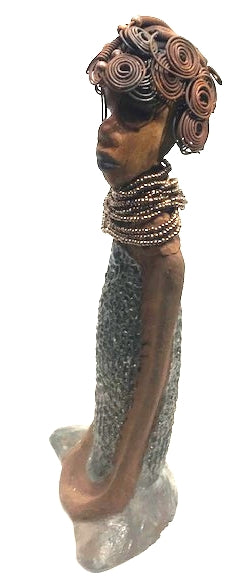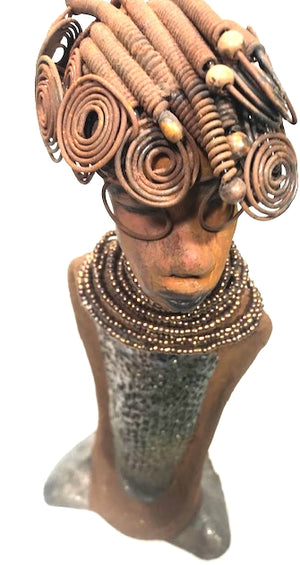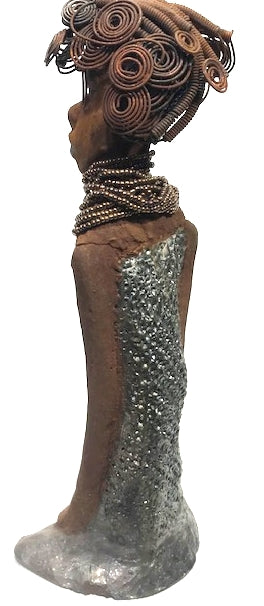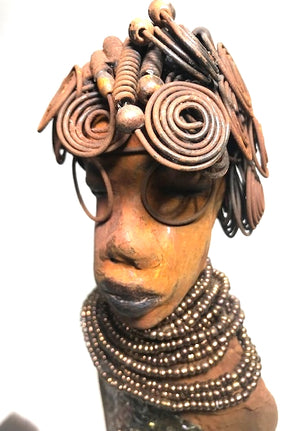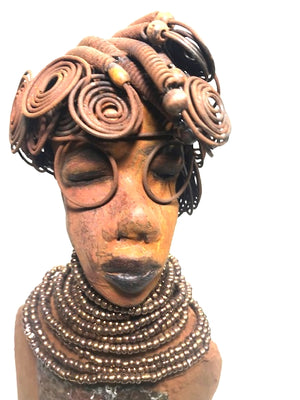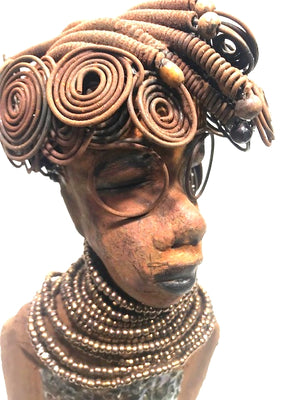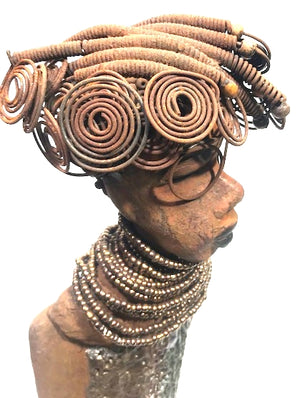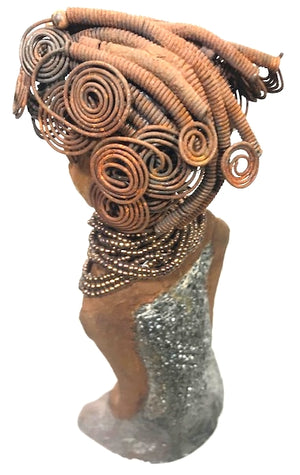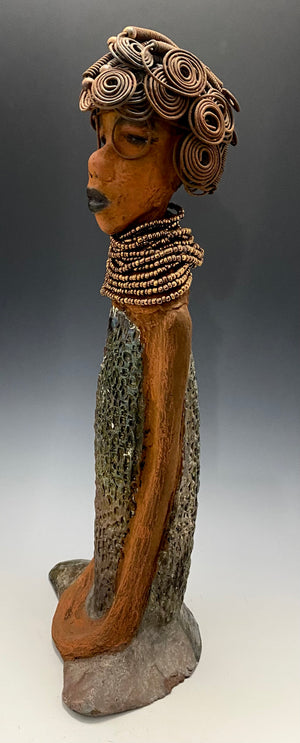 Ernestine
The world always seems brighter when you've just made something that wasn't there before.
― Neil Gaiman
Meet Ernestine!
Ernestine

stands 18' x 6" x 5" and weighs 5.03 lbs.

Ernestine has a lovely honey brown complexion.

She has a shimmering copper dress with a huge seed bead necklace.

Ernestine is a tall girl with long loving arms.

It took several hours to style Ernestine's 16 gauge wire hair!

With eyeglasses ,she looks as if she's dreaming or in disbelief.

Ernestine is indeed a sophisticated looking lady!

 
Give Ernestine a new place to stay in your home!
Instant Message

or

Chat

with me.


Check out our Shipping
and Return policy