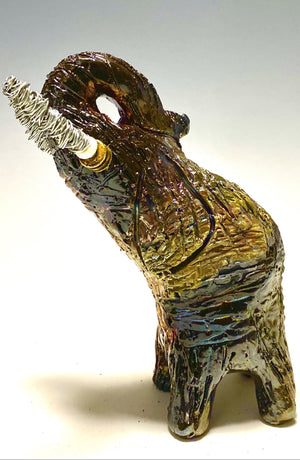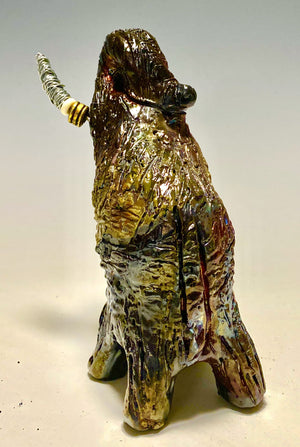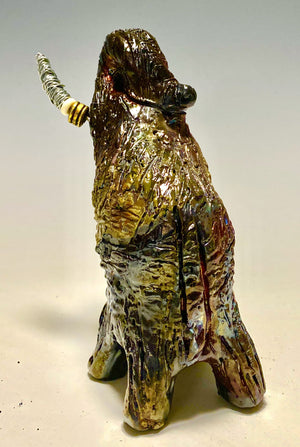 Elephant-45
Raku Elephant
Have you HERD!!!!!!
Just one of these lovely Raku Fired Elephant will make an excellent gift for your  friend, sorority or for your home' special place centerpiece. 
6" x 4" x 4"
1 lbs
Beaded tusk with gold and silver wire
Beautiful colorful metallic  matte raku elephant
For decorative purposely only

Got Questions????