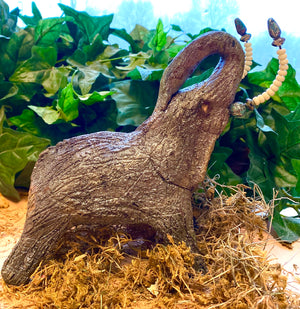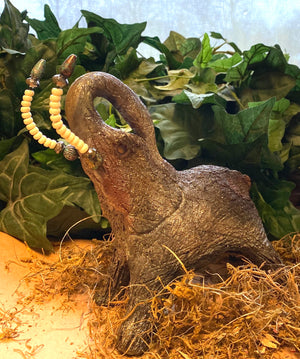 Elephant -18
Have you HERD!!!!!!
Elephants are one of my favorite animals to create. They are so majestic"
Just one of these lovely Raku Fired Elephant will make an excellent gift for your  BFF,  or just for you .
This raku fired elephant stands 7" x 4" x 6" and weighs 1.2 lbs.
She has beaded tusks and a textured charcoal  and copper metallic body.
This one is nice to add your Herdew Collection!
Shipping and Returns