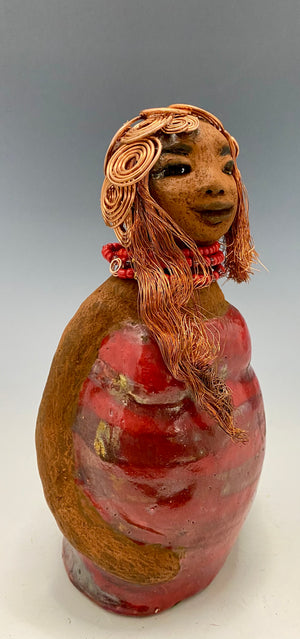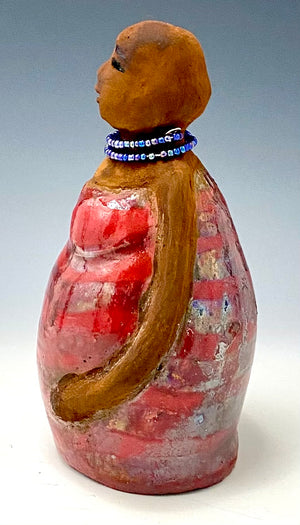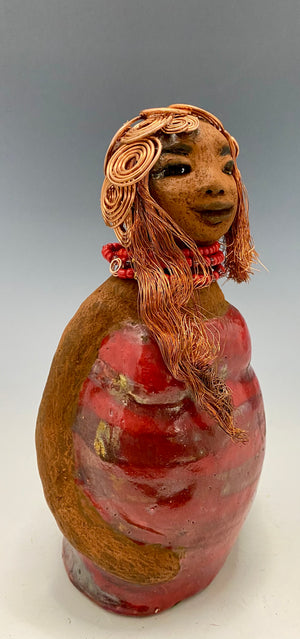 Cora
A work is finished when an artist realizes his intentions.
― Rembrandt
Meet Cora! 
Her Makeover was Complete on 7-8-21!
Cora stands 9" x 7" x 4.5" and weighs  2lbs.
She has a lovely honey brown complexion with lovely reddish brown lips.
Cora use to be bald but I decided to give her a long flowing copper wire wig.
 Checkouts her  before and after pics
Cora has a lovely striped heart red and gold glazed dress.
She wears a beaded  ruby red necklace.
With eyes wide opened and a complete makeover,
Cora has hopes of finding a new home.  
Got Questions????
Instant Message or Chat with me.
Cora will attract and spark conversation with guest in your home!
Free Shipping!`
Check out our Shipping
and Return policy