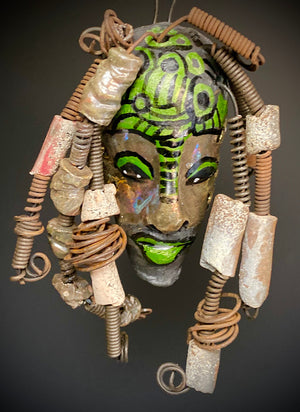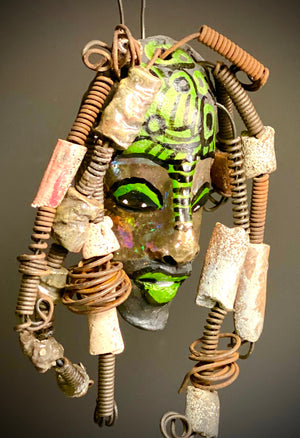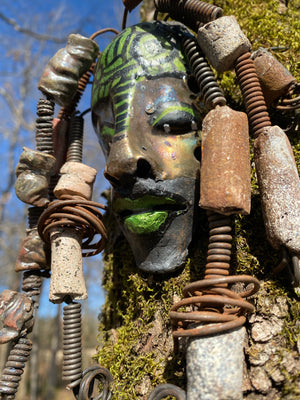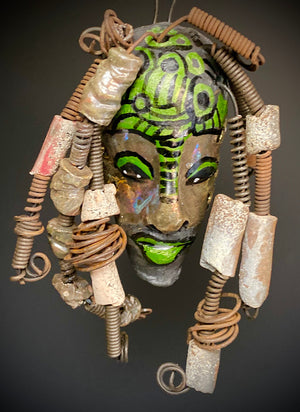 The Green Man
 

I started making art soon after seeing authentic African artwork at the Smithsonian Museum of African Art. 

I was in total awe. This work was inspired by my visit there. 
Meet the Green Man!
The Green Man is   5"x 6".
He has green and black horizontal stripes with bright eyes and green lips.
He has hand coiled 16 gauge wire  hair with over  10 raku beads.