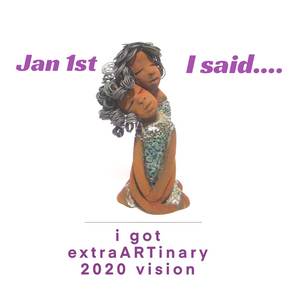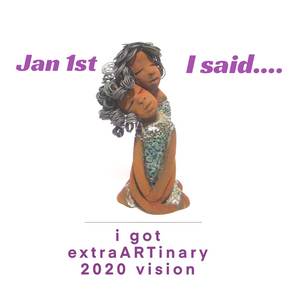 Clarice
Meet Clarice!
Clarice stand 13" x 6" x 5" and weighs 4.03 lbs.
She has a lovely honey brown complexion with big bright eyes.
Clarice wears glasses now!
Her Herdew took over 2 hours to complete. It's made with 16 gauge wire.
Clarice's dress is alligator green with streaks of copper.
She has a blue beaded spiral necklace around her neck.
Clarice looks to have a New ExtrArtindary Vision for 2021!
Give Clarice as a gift to your BFF or give her a special place in your home.
Free Shipping!