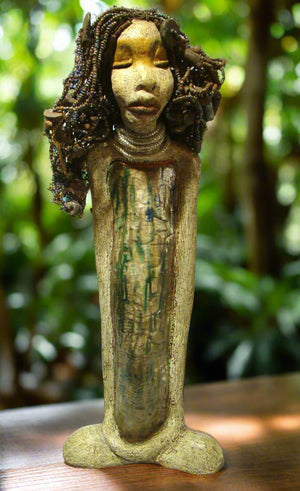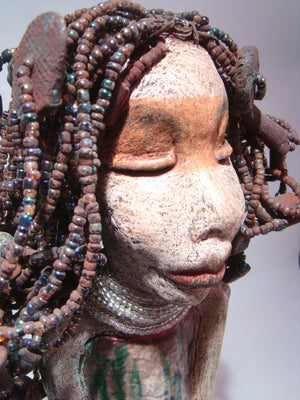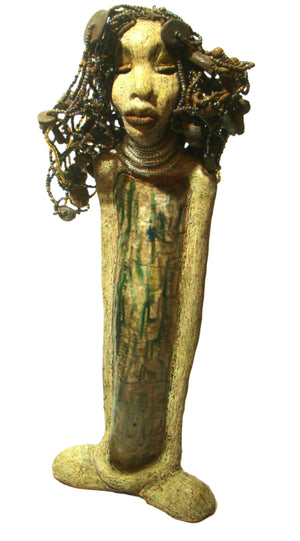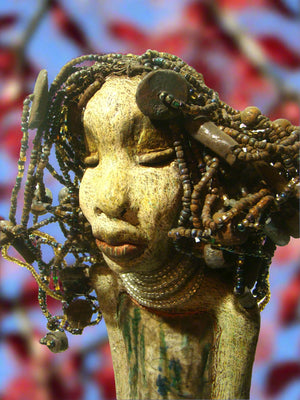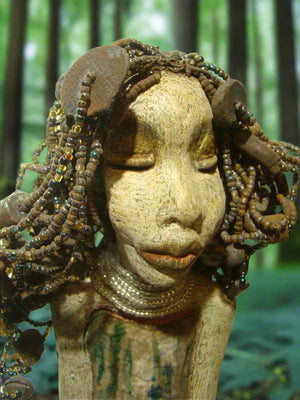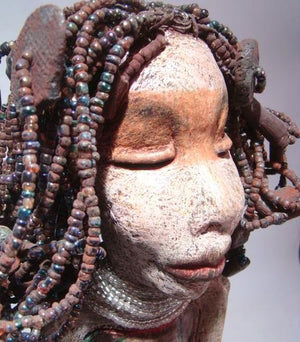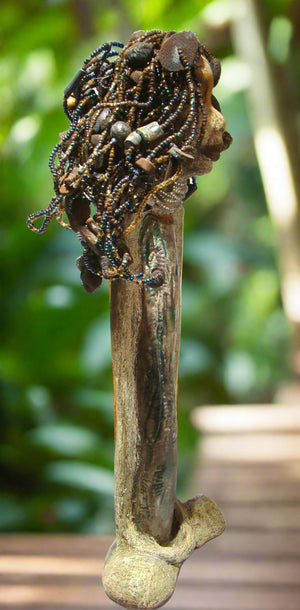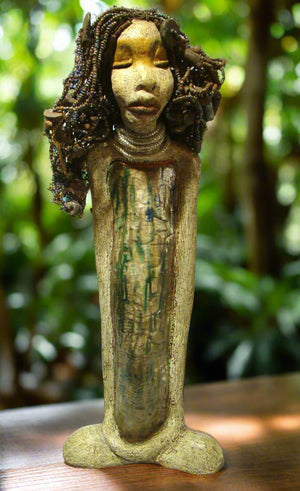 Ariel
He who works with his hands is a labourer. He who works with his hands and his head is a craftsman. He who works with his hands and his head and his heart is an artist.
― Saint Francis of Assisi
Meet Ariel
"Ariel is one BIG girl that I spent  a lot of time on fixing hair."
Ariel stands 21" x 9" x 4.5" and weighs 7lbs.


She has a beige and honey brown complexion.

Ariel has a head full of seed, pony, and raku beaded hair.

Her dress is metallic alligator green with hints of shimmering copper.

Ariel captures attention as she sits with her exotic stare.
Free Shipping!
Got Questions????
Instant Message

or

Chat

with me.
Check out our Shipping and Return policy