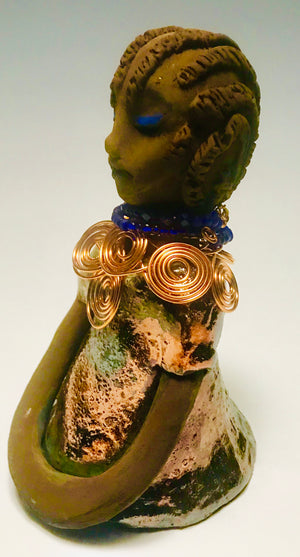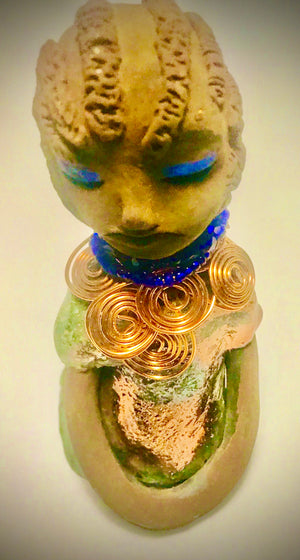 Anja
"Creativity involves breaking out of expected patterns in order to look at things in a different way." -- Edward de Bono

Meet  Anja!
Anja 
stands 7" x 4" x 4" and weighs 1.01 lbs.
She has a lovely honey brown complexion with  reddish brown lips.
She has a braided hairstyle.
Anja has a colorful metallic green antique copper glazed dress.
She wears a spiral copper wire necklace on top of a blue beaded collar.
With eyes slightly opened, Anja has hopes of finding a new home.  
Anja will attract and spark conversation with guest in your home!
Free Shipping!`
Check out our Shipping and Return policy