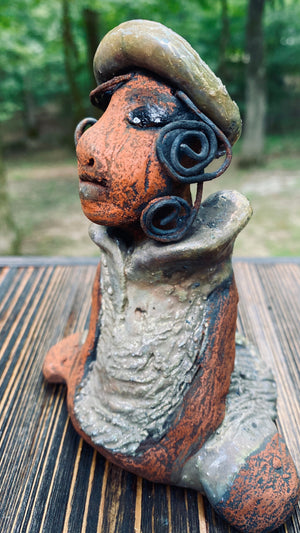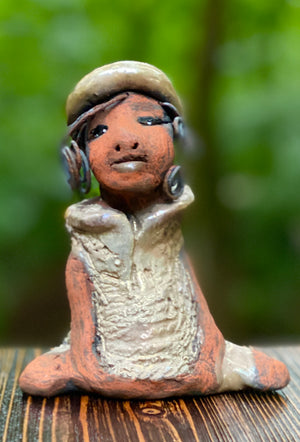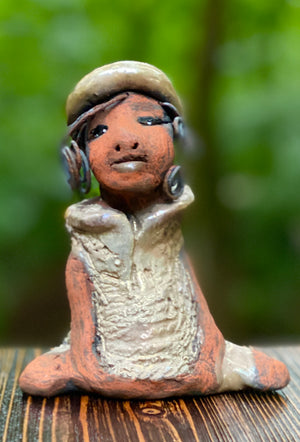 Allie
"You can't use up creativity. The more you use the more you have." -- Maya Angelou

Standing at 5" x 4" x 3" and weighing 8.7 ozs, Little Allie is a charming addition to the Herdew Collection.

She features a gorgeous glossy gold dress, a headdress to match, and four feet of wire hair. Seated in a yoga pose, her arms rest gently by her side. Questions? Just ask!

Instant Message or Chat with me. 
Check out our Shipping
and Return policy.