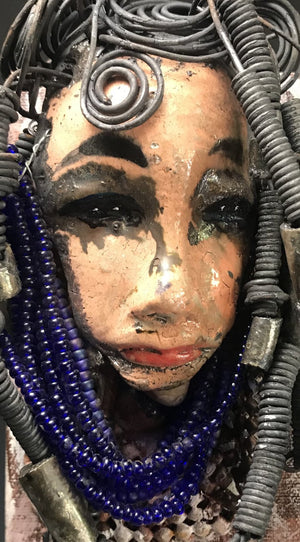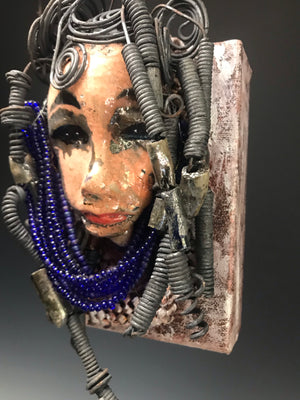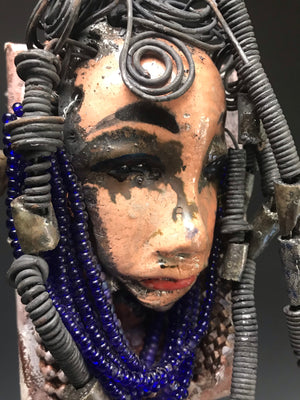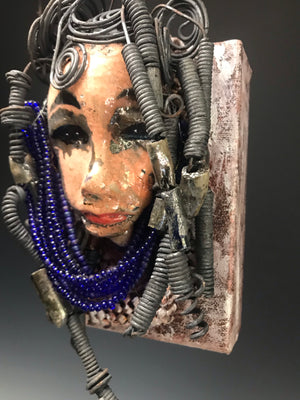 Akello
Akello  is mounted on a 4"x 6" painted canvas. I spent about 2 hours or more just fixing Akello's hair and attaching beads!

Akello  has over 30 feet of 16 gauge wire for hair and over 16 raku and 30 acrylic & wooden beads.
Akello  has an awesome pink copper crackle face and ruby red lips.
Akello   is ready to be hung!
Got Questions???? This ready-to-hang wall art adds an eye-catching, one-of-a-kind display to your home or office. Every detail and texture of Akello adds to the beauty and uniqueness of the artwork.

Instant Message or Chat with me.