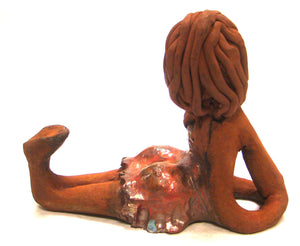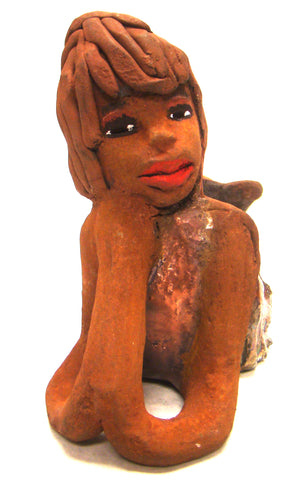 Ada
Ada waits patiently!
Have you ever had to wait for someone or something? Did you have the same level of patience as Ada? Her expression speaks volumes.
Ada stands 6" x 3.5" x 7.5" and weighs 1.11 lbs. She has a honey brown complexion and ruby red lips. Her long arms are beneath her face in an inviting pose. Ada's dress is glazed copper and her hair is made of clay. She is wide-eyed and ready to bring joy to her new home. If you have any questions, contact me anytime to chat.
Instant Message or Chat with me.