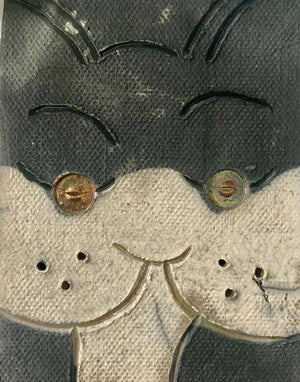 Raku Cat Tile-14
Cat Face Tile Raku Fired4" x 5"
5.5 ozs Back Hook
Got Questions????

Answer: Raku Cat Tile-14 is fired to more than 2200°F, making it a reliable and durable choice for any project. Count on decades of use with minimal wear and tear
Instant Message or Chat with me.
Shipping and Returns  .